Vendor Spotlight: Peace of Mind Massage Therapy & Natural Healing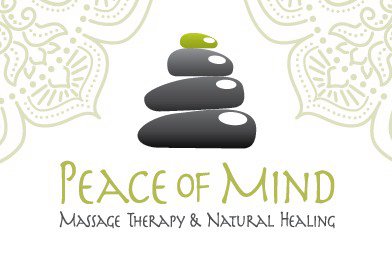 Do you have your copy of The One? If you do, then you have read this great article about Peace of Mind Massage Therapy and Natural Healing! 
For those of you who may not have your copy just yet, we are sharing the article onto our blog and Facebook for you! Peace of Mind has been an advertiser for a year now and we are happy to have them in our issues of The One! Please support local business and call Peace of Mind today to book your next spa day with your bridal party, besties, or your husband-to-be! This article was written by Aubrey Winston from The Ortiz Center and we would like to give her a special thanks for her contributions!
Walking into Peace of Mind Massage Therapy and Natural Healing in downtown
Corpus Christi, I immediately felt relaxed and calm. They provide a very zen and beautiful spa that puts you at ease. I don't have much experience with massage therapy but have always been interested in checking it out. Speaking with Jynelle Ornelas at Peace of Mind, I now have a better understanding of the health benefits and healing effect it has on your body. I will definitely be exploring the world of massage therapy from now on.
Peace of Mind uses organic, all natural products that they manufacture
themselves. They have enjoyed a beautiful downtown location for about four
years and the business is built on repeat clients with a variety of health
issues. These clients use massage on a consistent basis as therapy, with
treatments proven to boost the immune system, to avoid medication.
"Many clients schedule a session with us before and after a scheduled
surgery," Jynelle says. Massage can increase your bodys healing ability
and acts as a mood improver. She informed me that massage therapy is also
a great way to decrease cellulite and Peace of Mind's body wraps can
assist in weight loss.
Working in the event industry, I understand how the wedding planning
process can be stressful, taking a toll on a bride and those around her.
Peace of Mind has a complete list of services to help manage and alleviate
stress. The spa is most popular for their hot stone massage but they also
offer Swedish, deep tissue, reflexology and Chinese cupping. Jynelle
explained to me that Chinese cupping has been around for quite a while,
but is just recently becoming very popular. Cupping goes deep into the
muscle to provide relief.
A big hit with brides might also be Peace of Mind's waterless manicures
and pedicures. The waterless aspect is very safe and clean. Paired with a
detox facial, this is a great way to prepare for your wedding day makeup.
A bridesmaid gift idea could be a day of pampering with massages or
facials! If you're looking to tighten things up a little for your big day,
try their weightloss wraps.
Don't worry, your hubby-to-be and his besties won't be left out. Peace of
Mind offers a variety of services for the men in our lives. Jynelle says
the guys like the privacy when they want to treat themselves to a pedicure
because of where they are located. Why not join him? You both need to
de-stress! A couple's candle massage for an anniversary or birthday sounds
like a great idea! This treatment provides a duet massage room along with
a wax application that leaves your skin silky smooth. Relax and bond with
your love at the same time.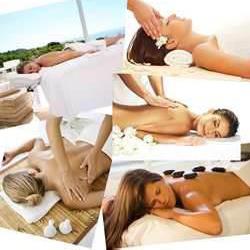 Peace of Mind Massage Therapy and Natural Healing is open every day.
Support local industry and a female owned business. Call Jynelle at
361.737.7813 to get a handle on your stress and relax or visit the spa at
602 N. Lower Broadway Street, downtown Corpus Christi.
The One Team
www.theonebrideguide.com