Big Box Pro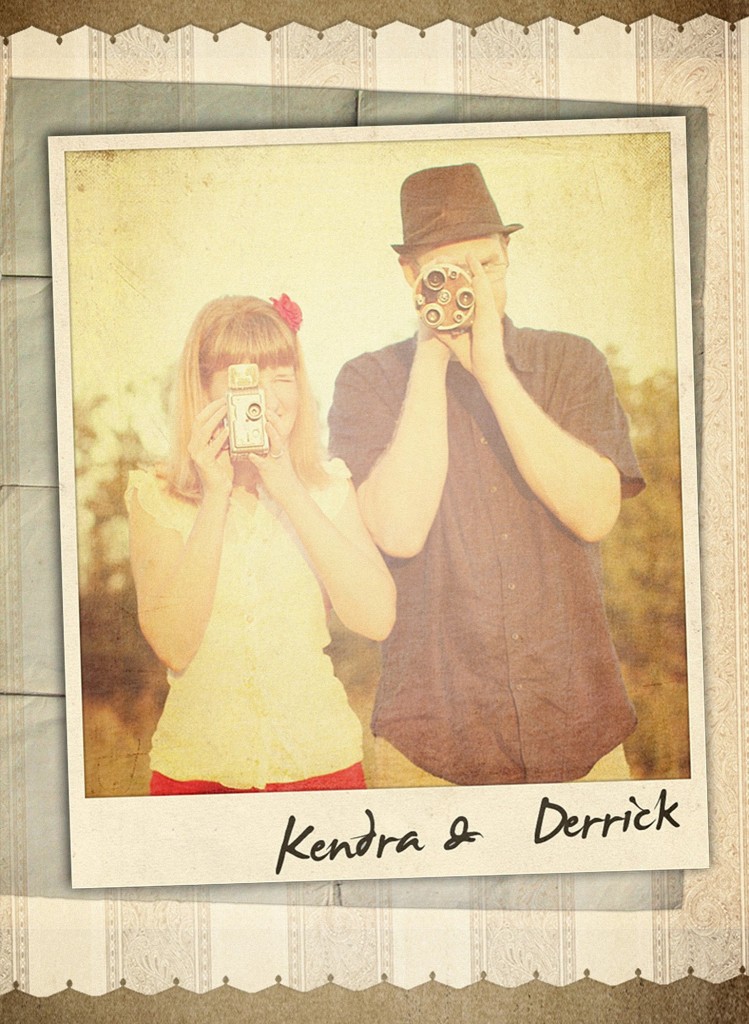 Fifteen years in the wedding industry have shaped the journey that has made Big Box Pro Wedding Video Corpus Christi's leading trusted videographers. Mastering the art of story-telling is what has shaped their roles as Derrick & Kendra Perrin now aim to create truly artful documentaries of the emotive moments that are too easily forgotten in just photo stills.
Ideally, Derrick and Kendra love to meet with their future bride and groom to develop a relationship that can foster the storytelling aspect. One feature that really allows them to tap into the inner-workings of a relationship is to film their "Love Story"- a candid personal recap of a couple's journey to find love and each other. This is pre-filmed long before the wedding day and is a popular feature at rehearsal dinners. After all of the chaos of wedding planning, its such a beautiful way to slow down and reflect on the reasons why this is all taking place; reliving the journey of love with family & friends. For Big Box Pro, this insight often spills over into the story line as they set out to weave important little details into the wedding day itself.
Often times, a last minute budget allowance is what makes wedding videography possible for a couple; which leads some couples to meet Derrick and crew for the first time on the wedding day itself. Always the consummate professionals, Big Box is able to hone in on the important people and emotional undertones of the looks, words and exchanges that make each wedding day so unique. Their finely tuned skills of perception come from 15 years of people masterfully anticipating real moments. The average wedding day package includes 2 camera men, thus allowing for multiple angles & locations, and ensure nothing is missed.
Derrick admits when he walks into a wedding he is almost always greeted with one of two remarks from supporting family and friends: "My only wedding day regret is NOT capturing it on video, so I am glad you are here." OR "The best investment on my wedding day was the video!" He retells with pride former clients he recently ran into who shared that their wedding video from years ago is now the #1 movie that their little girls request to watch. They don their finest princess dresses and prefer mommy and daddy's wedding to the likes of Frozen, referring to the wedding video as "Mommy and Daddy's Princess Movie!" For Derrick and Kendra, this really reinforced the timeless importance of what they do.
The evolutionary aspect of the wedding world has pushed Big Box to offer some unique services to brides and grooms, most popular is the "Same Day Edit". This is the magical capture of the wedding day with a rapid turnaround in production so that by mid-reception, with the captive attention of guests, a 3-5 minute recap of the wedding day is enjoyed by all. Derrick and Kendra share with me that this is one of the crowning triumphs of the day, pulling tears out of the most stubborn eyes and allowing all of the beautiful moments of the day to be relived. Derrick explains, "Wedding days are chaotic; bride and groom are separated, nervous, and they miss so much. This is a chance to fully engage in so many moments that even though they had just occurred were missed or would be easily forgotten." He recalls one teary-eyed groom's reaction after viewing the same day edit that still makes him smile, "of all the hoopla my wife pulled together for this wedding day, THIS video was worth it ALL."
Overall Big Box hopes that couples planning their wedding will continue to consider that wedding videography is one of the few things that will live on for years to come, and offers what still photographs cannot: it is the emotional interaction among loved ones on this most important day that keep moments and words alive for generations. Saved forever is that proud gasp when daddy sees his daughter in white for the first time. And for two little girls wearing lopsided crowns and glittering dresses, it is "mommy in her princess dress" walking to meet their daddy down the aisle
Find Big Box Pro online at www.bigboxpro.com
Call 361-883-4227 or text 361-548-8416
Written by Kateri Reyes