The Perfect Fit: A Bridal Shoe Style Guide
Finding the perfect shoe is a must for all brides walking down the aisle.
There are a ton of different options for brides who don't want to wear white heels.
From the bride whose favorite color is sparkle to the low-key bride who wants to walk down the aisle wearing flats. Be sure to pick a bridal shoe that complements your dress and make Cinderella proud!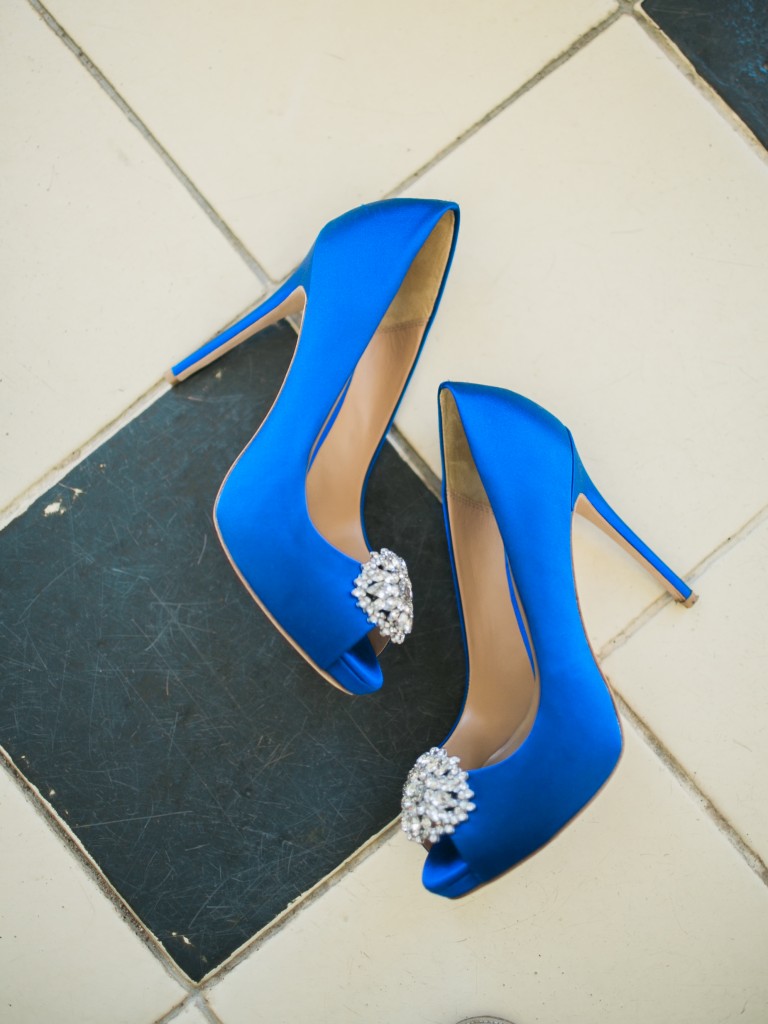 Something Blue- We all know the old tradition of something borrowed and something blue. Some brides choose blue jewelry or a blue garter, but the most fashion forward statement is a blue shoe. It can't be a coincidence that white and blue look so perfect together!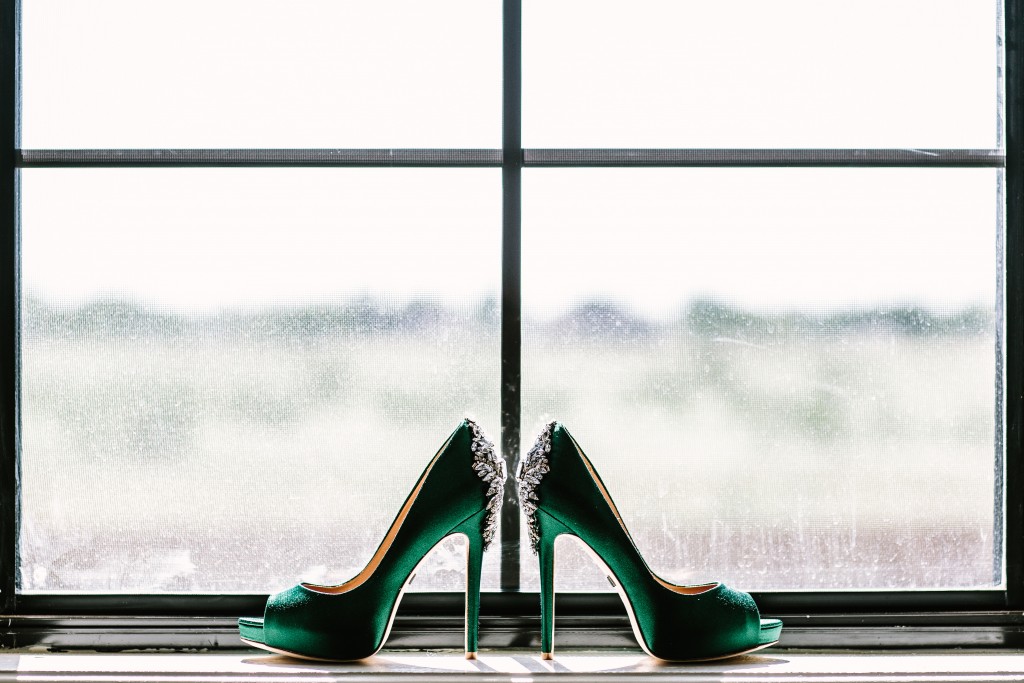 Bright Hues- There's nothing wrong with forgoing tradition and choosing a bright color shoe. In fact, it adds a nice pop of color and shows a little bit of personality especially if you're wearing a classic dress. Have fun with your shoe choice and pick your favorite color.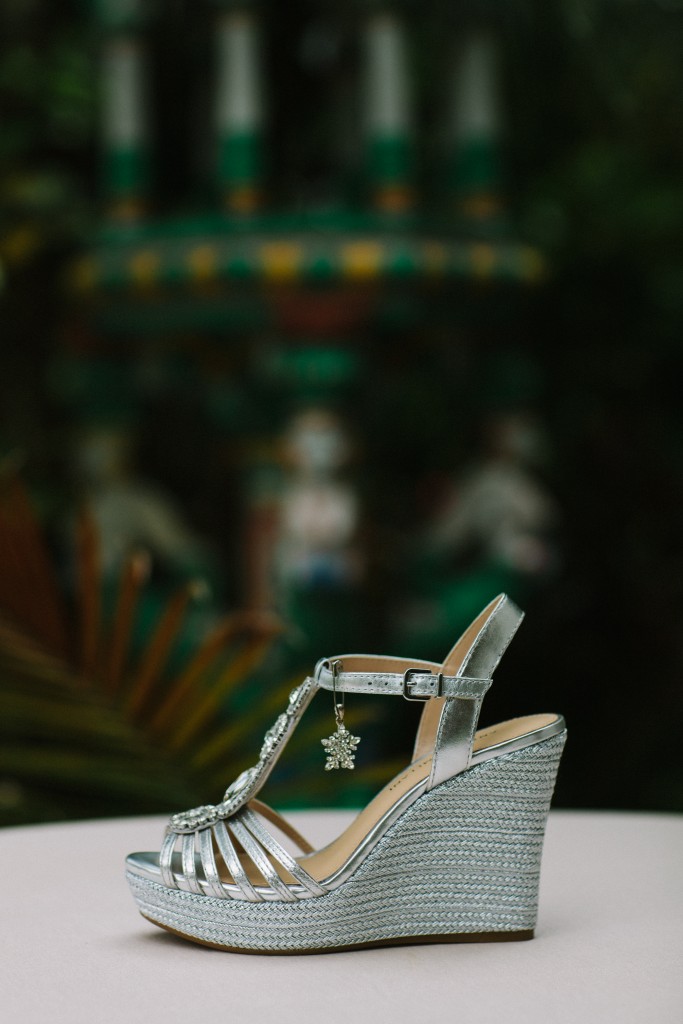 Heavy Metal- Metallic colors are perfect for a bridal shoe. It's a glitzy step up from a simple neutral such as off white or beige. Brides can choose nice sparkling silver, gold, bronze or even rose gold. Why not choose a shoe that's the same color as your ring?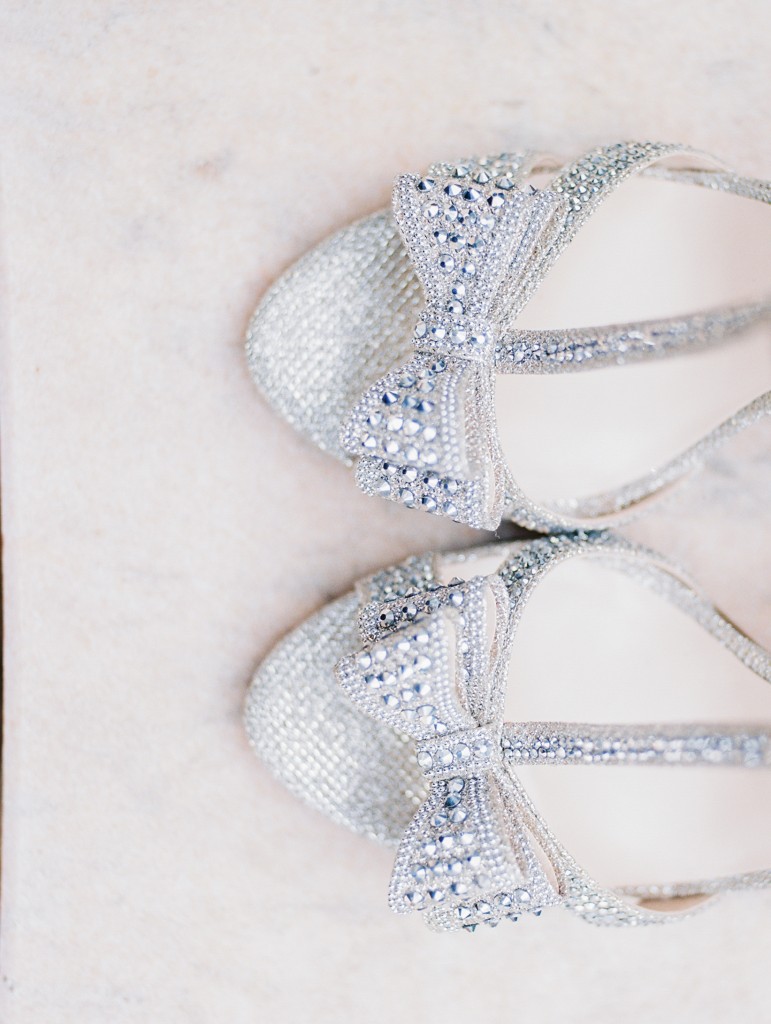 Shine Bright- If you're a bride who is obsessed with glitter, sequins or pretty much anything that sparkles, then you're going to want a shoe that reflects that. In this case, there is no such thing as too much sparkle!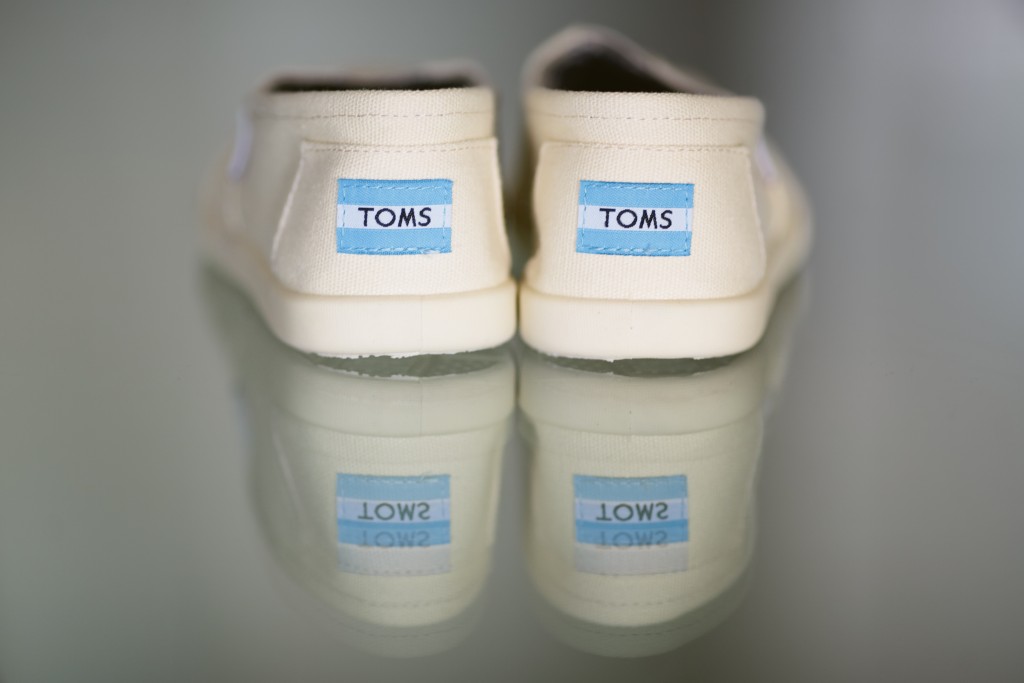 Cool & Comfortable- Traditionally, brides often wear heels on their big day but recently a lot of brides have chosen to sport a flat shoe instead. Whether it's a metallic ballet flat or comfy pair of TOMS, flats can be a great choice! In the end it's all about being comfortable and if you want to give your feet a break on your big day then go ahead!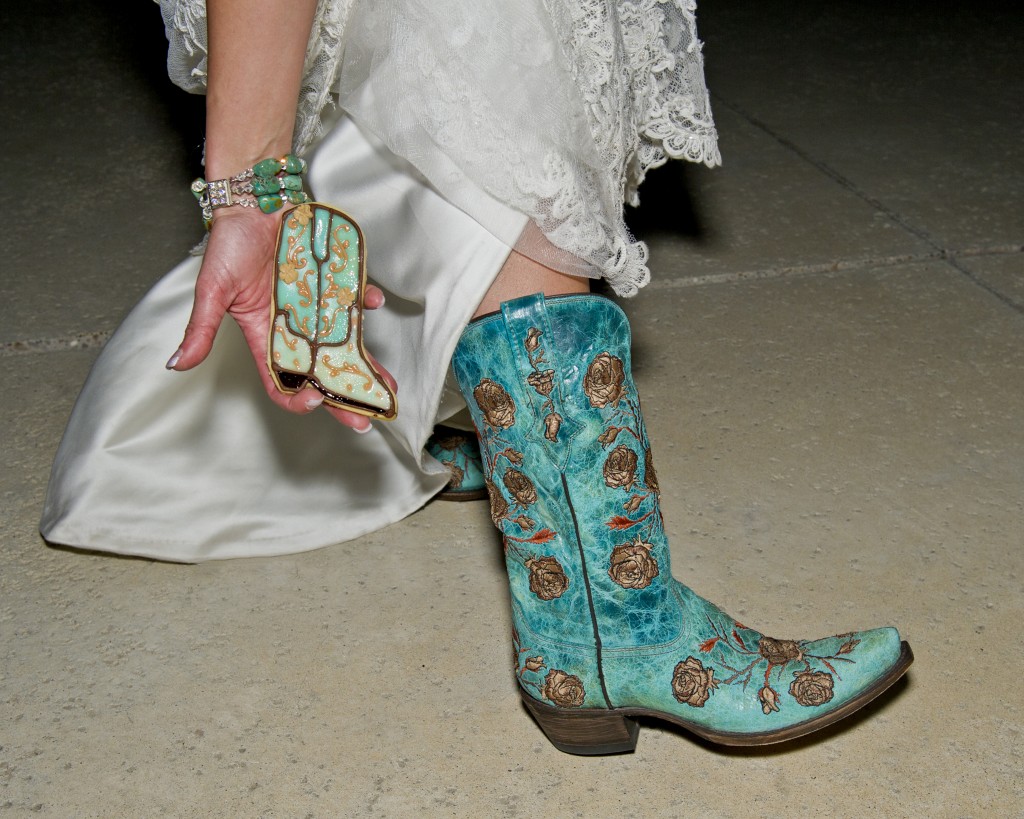 Boot Scootin'- Since we are in South Texas we couldn't forget to mention cowboy boots. If you're a country girl at heart then it's probably hard to abandon your trusty boots. Some brides decide to wear their favorite pair of boots as their "something old" or end up treating themselves with a "something new".
Photos by Alyssa Nikole Photography, Anahi Navarro and Mary Stephens
Article written by Ashley Arevalo