Bethany K. Garcia & Miguel H. Santillan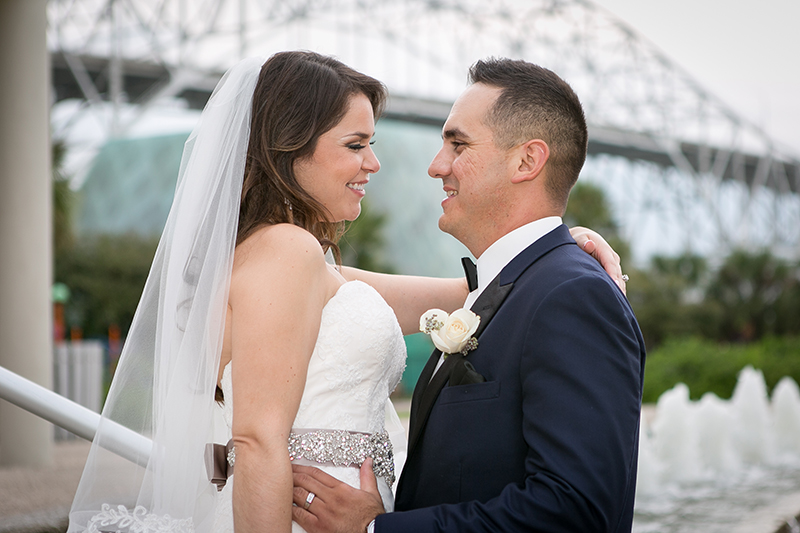 Wedding colors: Midnight Blue and Slate
Site of the Ceremony: Most Precious Blood Catholic Church
Site of the Reception: Art Museum of South Texas
Number of guests: 180
Site of rehearsal dinner: Bar B-Q Man Patio Cantina
Number of rehearsal dinner guests: 50
Who designed the invitations: David's Bridal
Where the wedding dress is from (store/designer): Julian Gold
Where were the tuxes from: Tuxedo Junction
Where did you get your wedding rings: Jared (wife) Reeds (husband)
Where did you get your jewelry and/or accessories: Saks Fifth Avenue & Reeds
Where did you get the bridesmaid's dresses (store / designer): Houston Bridal Gallery
Where did you get the groomsmen's tuxes: Tuxedo Junction
Who did your hair and make up: Hair: Sonny Villareal Make Up: Jennifer Hernandez
Who designed the flowers: Razzle Dazzle
Who did the decorations: Razzle Dazzle
Who catered the food: Hesters
Who did the cake: Wedding Cake: Simply Elegant Cakes by Raymond Grooms Cake: Pretty Ones Cakes
Who provided your reception rentals (i.e. tents, stage, etc.): Razzle Dazzle
Who was your reception entertainment: John Garcia, Blue Moon Entertainment
Who was your photographer: John Garza EyeCon 360
Who was your videographer: Padre Ryan
What was your first dance song: Todo Cambio by Camila
Mother-daughter dance song: Mama's Song Carrie Underwood
Mother-groom dance song: Vivo Orgulloso Victor Manuelle
What was your get-a-way vehicle: Range Rover Autobiography Black Edition
What was your wedding night lodging: Omni Suites
What were your wedding favors: Lottery Tickets
What were your bridal party gifts: Bridesmaids: Monogrammed Weekender Bags and makeup bags from ThirtyOne Gifts & Monogrammed Columbia Fishing Shirts Groomsmen: Leather monogrammed Valets from Things Remembered
Where did you register: Macy's and Bed Bath and Beyond
Honeymoon location: France and Italy
How did you meet?
We first me out at a refinery, where we were both working on the same job. The exact place that we first met has always held a lot of significance for us and Miguel decided to use it as the inspiration for his Groom's Cake. It was a replica of the storage tank where we met.
Tell us about the proposal:
I proposed after a concert in town outside of the venue she had been hinting at for a future wedding reception.
Favorite Detail
Bride:My veil and belt. My Mom and I worked really hard to desgin and create both of those accessories. I especially loved my veil because it was sewn mostly by my Mom, but even I, my aunt and my mother in law helped a little with the sewing of the lace. I hope that someday my future daughter will want to use it because of how special it is.
Groom:The way my wife looked in her beautiful dress that she searched for in multiple places and added her own touch to the accessories. Really makes you feel that they were all about impressing you and keeping the spark alive.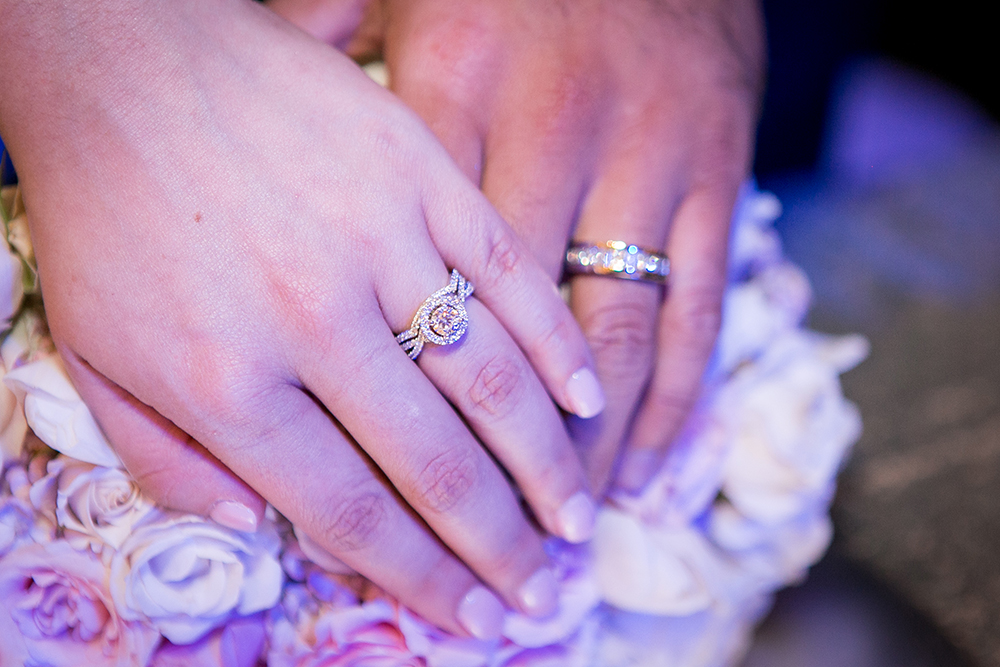 Favorite moment
Bride:Our first dance. It was the first time that day we got to slow down and enjoy each others company.
Groom:Seeing my beautiful bride walk down the aisle.
Biggest challenge:
Bride:Planning the wedding, in my spare time, which I don't have much of usually. It was stressful but in the end it all worked out great.
Groom:Having time to help my fiance in the planning process.
Funniest or most embarrassing moment:
Bride:When I realized, 10 minutes before the wedding, that I had forgotten my belt! Luckily I only live 5 minutes from the church, but I held up the ceremony by 15 minutes because of that!
Groom:When my son wouldn't give the priest our wedding bands because I instructed him to guard them with his life. He didn't want to let go.
If you could do one thing over again what would it be:
Bride:Chosen an earlier date! The anxiety of waiting drove me nuts! I had the entire wedding planned in about 5 months and I had 7 months of waiting to do.
Groom: Dance more. Although we danced, I would go back and not stop dancing with my wife.
One piece of advice for future Brides or Grooms:
Bride:Keep in mind this day is all about you and your future husband. Make each other happy first.
Groom:Do not underestimate the time it takes to plan a wedding and effort needed if you are the planner. Take time off from your busy schedule and plan accordingly.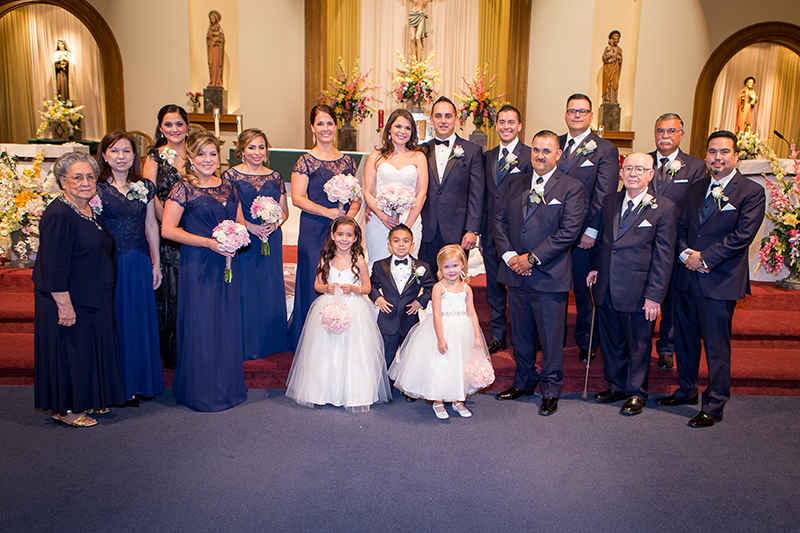 Any other information you'd like other couples to know:
Bride:Keep the marriage strong by focusing on each other first. Always tell them how youre feeling, whether good or bad, and never stop appreciating each other.
Groom:Marriage is about two people so do not forget about your spouse even when you're blessed with children.