Kate Sailor & Jordan Lopez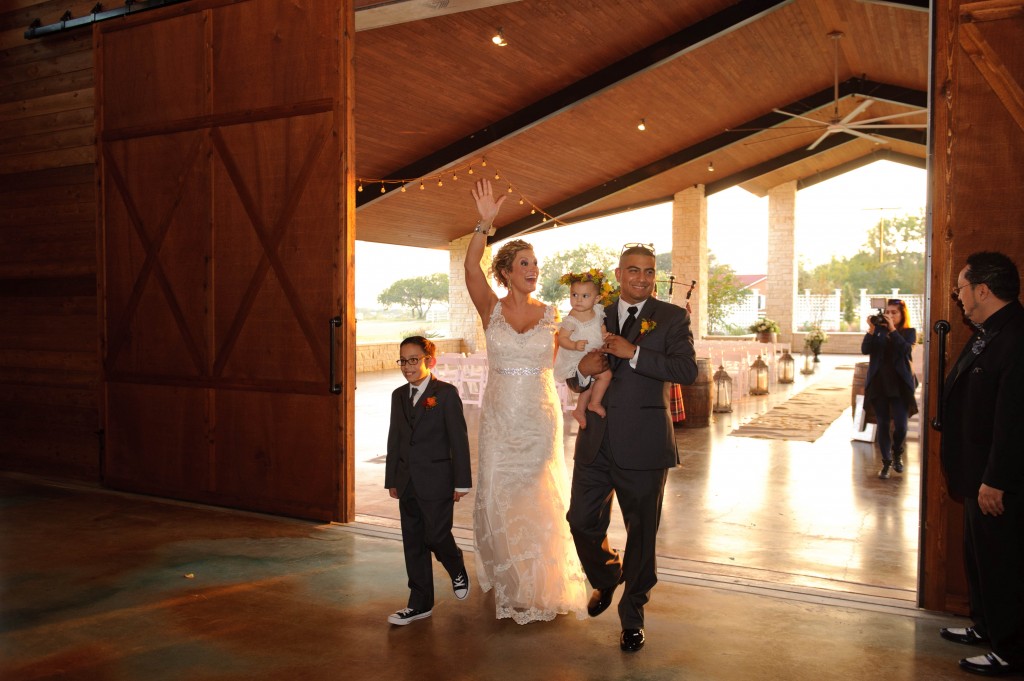 Colors: Grey, cranberry, yellow and orange.
Ceremony & Reception: The Reserve at Dancing Elk Ranch, 250 guests
Rehearsal Dinner: Hoegemeyer's BBQ, 70 guests
Wedding planner: Josh Salinas & Co. and Get Jeweled Productions
Dress: Julian Gold- Martina Liana
Tuxes: Men's Wearhouse
Wedding rings: Zales
Jewelry & accessories: BHLDN
Bridesmaid dresses: I let the bridesmaids pick their dresses. My only criteria was that it had to be grey.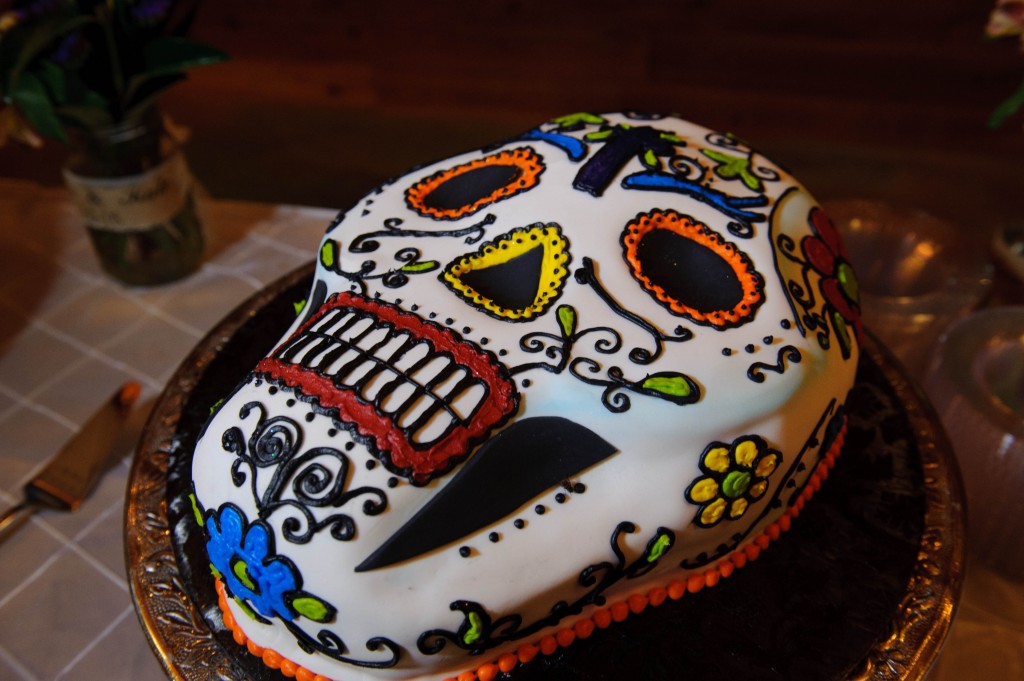 Hair: Women: Kristie Johnston from Luxe Society Salon, SA and Josh Salinas; men: Tony Ramirez from Northwest Barber
Makeup: Margret Segura from Dior
Flowers & decorations: Greg Ybarra from Get Jeweled
Caterer: Reserve at Dancing Elk
Cake: Simply Elegant by Raymond
Reception rentals: Get Jeweled
Entertainment: Dry Water Band, Mariachia Huasteca, Roberta Haworth Bagpiper
Photographer: Fonzie Munoz
Videographer: 1 Shot Video
Wedding night lodging: Cottages at the Reserve at Dancing Elk
Wedding favors: Koozies and custom hand-rolled cigars by Bobalu Cigar Co.
Bridal party gifts: Bridesmaids: robes, customized jewelry made by Seaside Designs on Etsy, and personalized cups for our mimosas; groomsmen: straight razor shaves and haircuts before the wedding, personalized glasses and bottle openers
How did you meet? We met through some mutual friends
Tell us about the proposal:
It's funny actually, we had discussed going to look at rings one Friday afternoon but when I got home from work he made some excuse for why we couldn't go that day. I was so disappointed I started throwing a fit in our bedroom. All of a sudden I looked up and he was on his knee with tears running down his face and he proposed. I had no idea that he already had the perfect ring!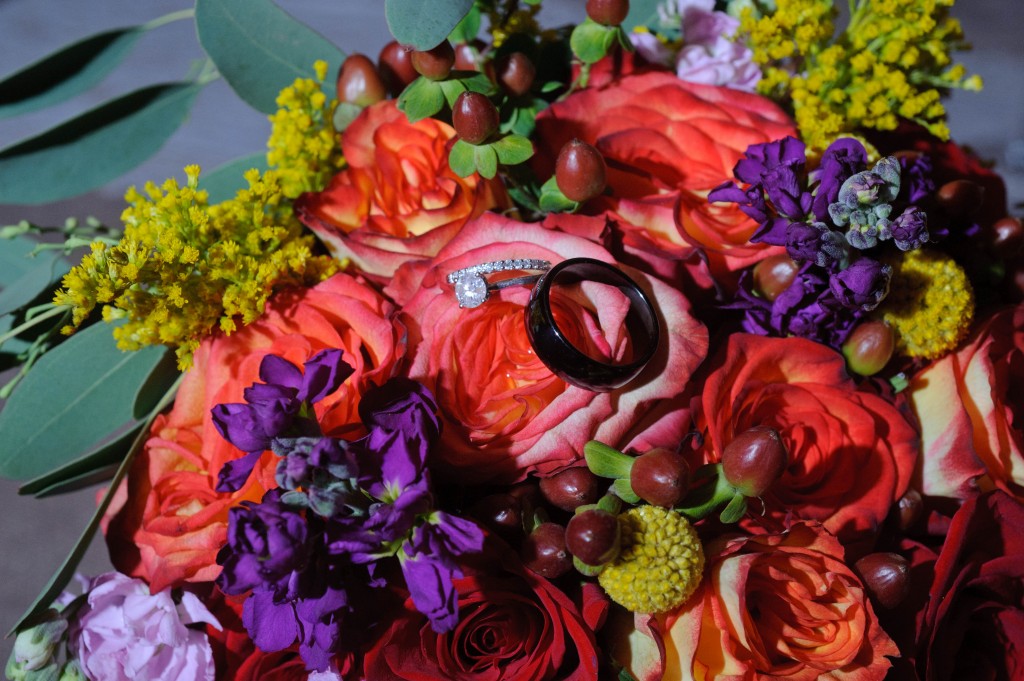 Favorite detail:
Bride: I really wanted our wedding to show the merging of two cultures, my Irish heritage and my husband's hispanic heritage. Every detail reflected both of our personalities. From having fresh homemade tortillas being rolled and pressed in front of our guests to the mariachi band and bag piper performing during the reception. Dry Water Band was amazing!!! Everyone was dancing all night!
Groom: One of my favorite detail was having the cigar roller! Our guests were so impressed to see someone there hand rolling cigars. He made a special one just for me.
Favorite moment:
Bride:I loved everything about our ceremony. We really focused on us being joined together as a family and at the end when they announced us as "Mr. and Mrs. Lopez" for the first time the kids joined us and we walked back down the aisle together. That was such a special moment for me.
Groom:Watching our kids walk down the aisle.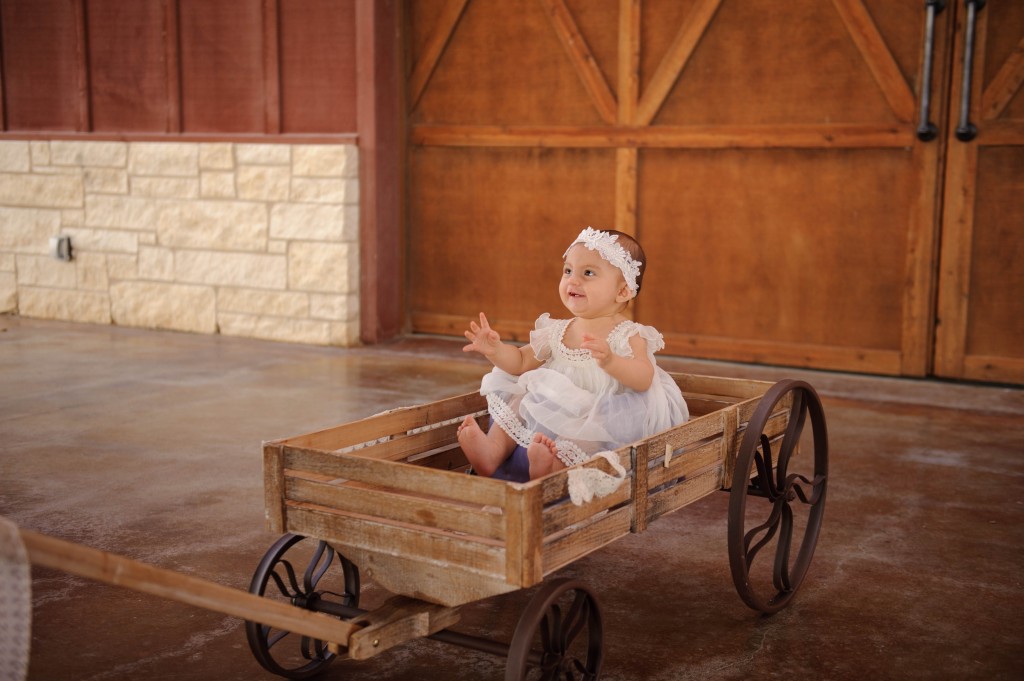 Biggest challenge:
Bride:My biggest challenge was planning while being pregnant for the first half of our engagement and having a new born the second half. THANK GOODNESS for my amazing wedding planners Josh Salinas and Greg Ybarra they took care of most of the work so I could enjoy being a new mommy.
Groom: Greeting all of our guest. With everything going on I felt like we were being pulled in all different directions it was hard to try to greet all 250 guests.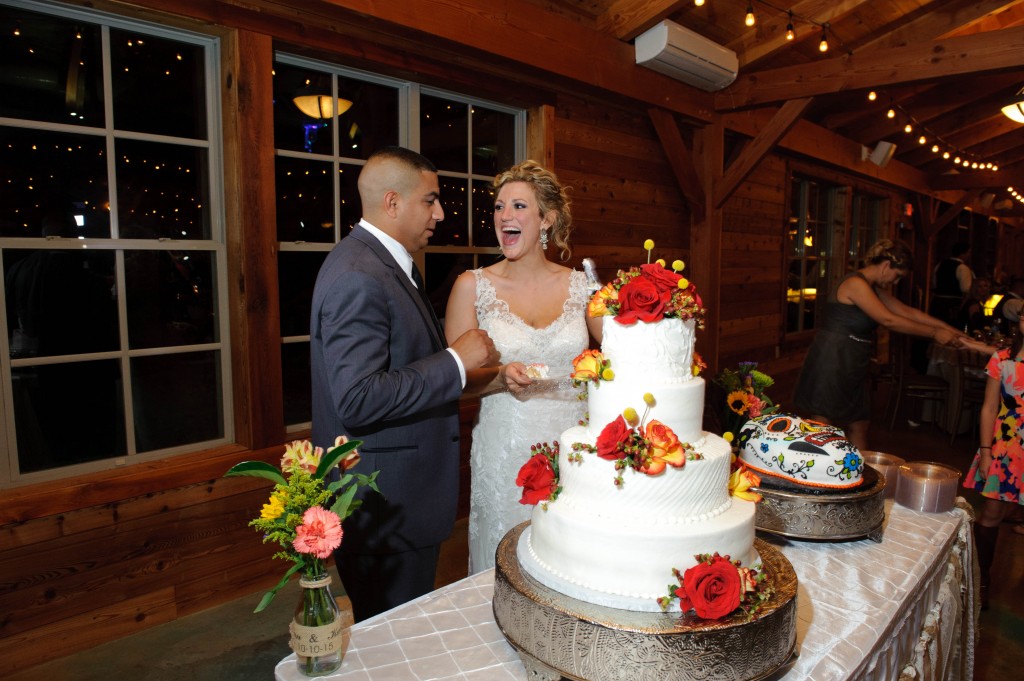 Funniest or most embarrassing moment:
Bride:The funniest moment for me was being able to peek out the doors and see our daughter being pulled down the aisle in a wagon by her big brother. She waved to all of our guests and clapped at the end. She really stole the show!
Groom: Our ceremony started at 5:30 and the sun hadn't set yet. I was so hot standing up there and so nervous I started sweating. By the time the ceremony was over I was drenched!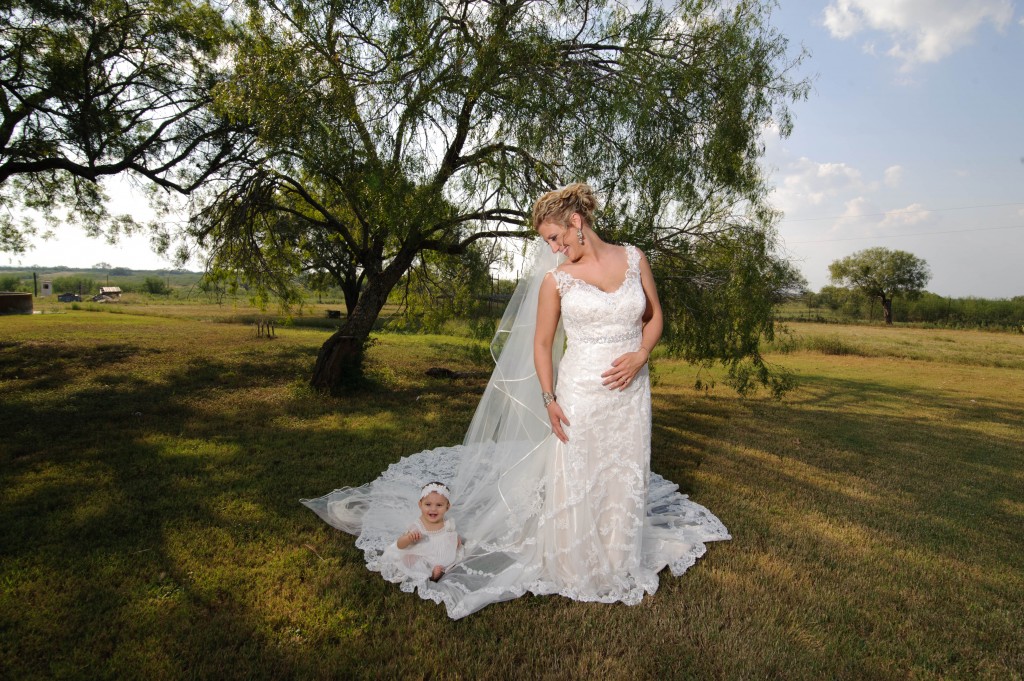 Advice for future brides and grooms:
Bride: Don't sweat the small stuff but at the same time don't settle. You only get one day so make sure it's exactly how you want it.
Groom: Take the time to enjoy your wedding. I was so honored that everyone that was there came to support me and Kate.