Norma Lomeli & Ryant Connelly
The Bride (maiden name): Norma Lomeli
The Groom (full name): Ryant Connelly
Date of the Wedding: June 27, 2015
Location (city): Mathis, Tx
Length of engagement: 7 months
How did you meet? Freshman year of high school at Young Life youth group meeting.
Tell us about the proposal: Ryant proposed at the Eli Young Band concert while they played " Crazy Girl"
Wedding colors: Turquoise & Champagne
Site of the Ceremony: The Reserve at Dancing Elk
Site of the Reception: The Reserve at Dancing Elk
Number of guests: 250
Site of rehearsal dinner: The Reserve at Dancing Elk
Number of rehearsal dinner guests: 50
Wedding planner: Bride
Officiant: Judge Guerrero
Who designed the invitations: Bride
Where the wedding dress is from (store/designer): David's Bridal/ Oleg Cassini
Where were the tuxes from: Men's Warehouse
Where did you get your wedding rings: Jared's & Samuel's Diamonds
Where did you get your jewelry and/or accessories: Samuel's Diamonds & Groom's Grandmother(something borrowed)
Where did you get the bridesmaid's dresses (store / designer): David's Bridal
Where did you get the groomsmen's tuxes: Men's Warehouse
Who did your hair and make up: Self
Who designed the flowers: LaDeDa Events
Who did the decorations: LaDeDa Events
Who catered the food: The Reserve at Dancing Elk
Who catered the liquor: The Reserve at Dancing Elk
Who did the cake: 3-D Designs by Mary
Who provided your reception rentals (i.e. tents, stage, etc.): The Reserve at Dancing Elk
Who was your reception entertainment: Diamond Entertainment- DJ Mark Decker
Who was your photographer: JM Strawn Photography
Who was your videographer: Intervisio Creative
What was your first dance song: You Save Me- Kenny Chesney
Father-daughter dance song: I Loved Her First- Heartland
Mother-groom dance song: Landslide- The Dixie Chicks
What was your get-a-way vehicle: BMW Convertible
What was your wedding night lodging: The Reserve at Dancing Elk
What were your wedding favors: S'more Mason Jars & Camo Koozies
Where did you register: Macy's & Bed, Bath & Beyond
Honeymoon location: still planning…
Favorite detail (what made your wedding unique)
Bride: The entire bridal party wore their boots, including the grandmothers. & I also absolutely loved my fresh flower crown made by my aunt Nora.
Groom: The location was beautiful, the animals plus the view were perfect.
Favorite moment
Bride: Seeing my husband,dad & brothers all emotional when I came down the aisle.
Groom: When she said I do.
Biggest challenge:
Bride: Making sure the bridal party got all of the correct attire.
Groom: The schedule was a challenge to keep.
Funniest or most embarrassing moment:
Bride: I got a glue trap stuck on the train of my dress while I was getting ready.
Groom: When I danced the mother son dance because my mother had a broken leg.
If you could do one thing over again what would it be:
Bride: Spend less time taking photos & more time celebrating with the family.
Groom: Nothing, the night was perfect.
One piece of advice for future Brides or Grooms:
Bride: Try not to stress out too much, everything will fall into place.
Groom: Do whatever it takes to make your bride happy.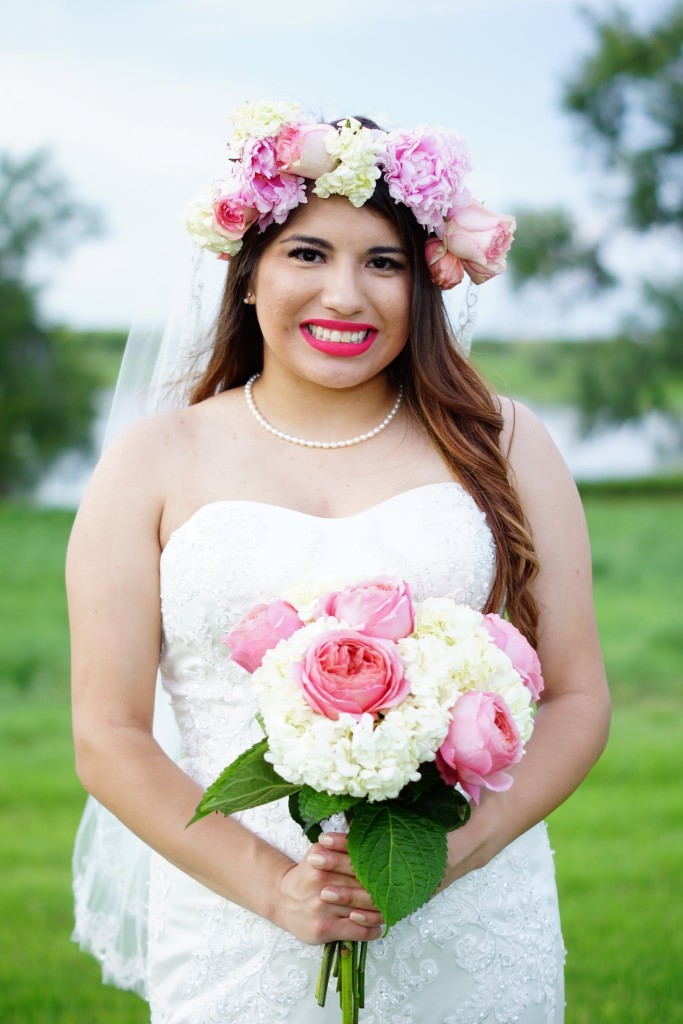 "Why did you get married, or what does marriage mean to you?"
Bride: I wanted to spend the rest of my life with my best friend.
Groom: I got married to my best friend , I knew she was the person I wanted to be with forever, I've known since high school.
How to make your spouse happy:
Bride: Tell him he is appreciated & cook his favorite foods. Or a simple "I love you" always works.
Groom: Let her always be right.
What do you look forward to the most about being married?
Bride: Starting our own family and growing old together.
Groom: Starting a family of my own.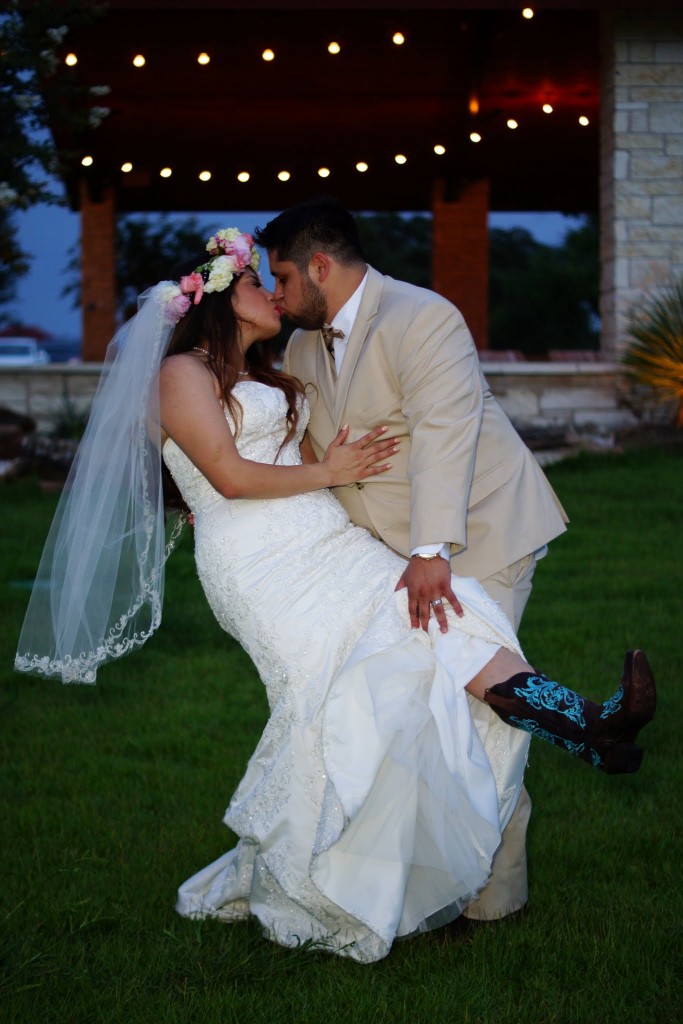 Any other information you'd like other couples to know:
Bride: Remember it is YOUR special day so don't spend too much time trying to make everyone happy.
Groom: Enjoy the process, try not too stress too much its suppose to be an enjoyable time in your life.