Fiesta Gardens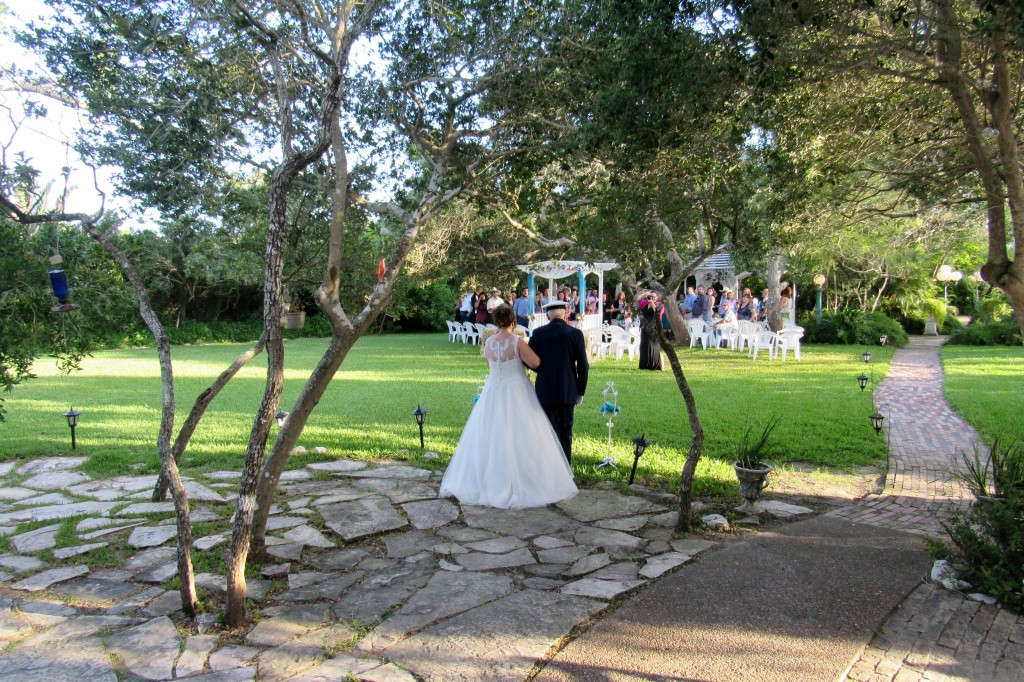 For South Texas brides, the search for an outdoor wedding venue is often a challenge if "beach" is not the setting they are going for. However, with its lush landscaping, romantic garden pathways and indoor/outdoor versatility, Fiesta Gardens is an ideal wedding venue for the discerning bride who wants beauty and grace in a forest garden. Nestled in a little woodland oasis in Flour Bluff, it has served couples for 25 years in its nostalgic natural setting.
Walking the property with owner & coordinator Sue McCauley, you quickly realize that this is a stunning natural canvas to plan the wedding of your dreams. Fiesta Gardens serves a very specific bride- the one who wants it all but doesn't want to have to DO it all. With her endless array of experience, Sue and the McCauley family will truly devote themselves to bringing each of your ideas to life. "When we first began it was just with the venue space and cakes, and then it slowly morphed into more and more as each bride with new ideas would come to us and ask us to include more services." So they have evolved into a truly full service wedding venue. Any bride setting foot on the property knows she can be confident that her wedding will be totally taken care of and that she needs to look no further for any details other than her own dress!
Connected by a stone pathway from the garden is the indoor reception hall, set up with custom decorated round tables to host up to 150 guests, and designed to accommodate any décor theme. Sue's scrapbook of endless weddings will get ideas flowing, and with every wedding a 2-hour planning consult is included. Sue says she enjoys what brides will share with her from their Pinterest boards, and together they collaborate to bring it all to life for the big day.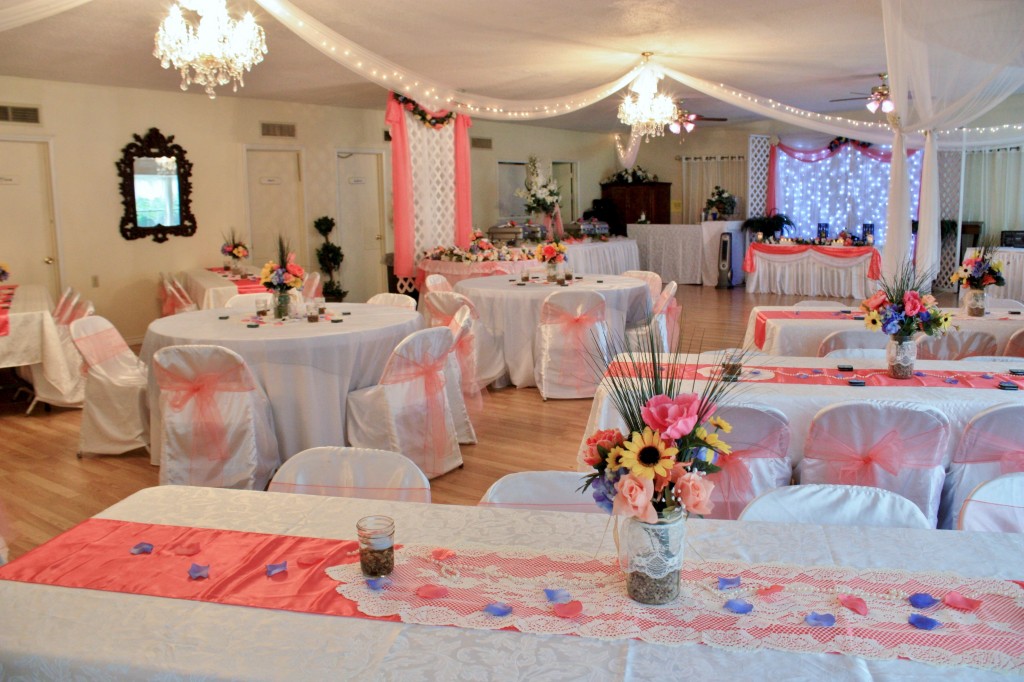 The packages are truly all inclusive- menu options & catering, indoor and outdoor décor for both ceremony & reception, all floral, cake, DJ, and even officiant can be provided. Best of all it will help each bride truly honor their wedding budget.
It is easy to imagine a bride walking down the stone pathway, under an adorned trellis archway, through a lawn of smiling guests, and up to the decorated gazebo where her love awaits. The garden setting is ideal for any time of day or season. McCauley shares that morning weddings are her secret favorites, but the cool shade from the large trees create a ceiling over the garden area, providing welcome shade from our Texas sun no matter what time of year. I can easily picture this a perfect place for those cool fall evenings that we Texans wait all year for, and for Fiesta Gardens, that is their most popular season. There are portrait spots throughout the property, fountains and pathways, all established to encourage lasting memories of a beautiful day.
Fiesta Gardens is definitely a little gem nestled in our city, one of the rare places where nature is providing the perfect stage for love to blossom and memories to unfold!
Article by Kateri Reyes
Photos by Bliss Photography Savannah Luera
For more information check out the Fiesta Garden's website
Or call 361-960-7220