Beautiful Cinco De Mayo Wedding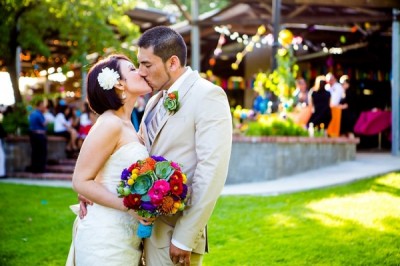 Cinco De Mayo is definitely a day of celebration!  This day is to commemorate the Mexican's army victory over France at the Battle of Puebla during the Franco-Mexican war. In the United States, the day is usually to celebrate the beautiful Mexican culture.
This day is perfect for a couple who wants to highlight their vibrant heritage. I stumbled upon this wedding on Ruffled Blog and I couldn't believe how perfect it was.  From the centerpieces to the Bride's bouquet every detail showcased how special the Mexican culture really is. My favorite detail would have to be the cake. All the colors work so well together!
We hope everyone has a celebration filled Cinco De Mayo!
Your Bridal Trends Blogger,
Ashley