Pantone's Spring 2015 Colors
I know it's hard to imagine spring already when us Texans haven't even really left summer yet. But the fashion world is always one step ahead. In correspondence with New York Fashion week, Pantone recently announced their Spring 2015 colors and they are beyond gorgeous! I can see these colors working so well for spring weddings!
So if you're planning a wedding for spring then look no further.
I especially love the Lucite Green and Strawberry Ice!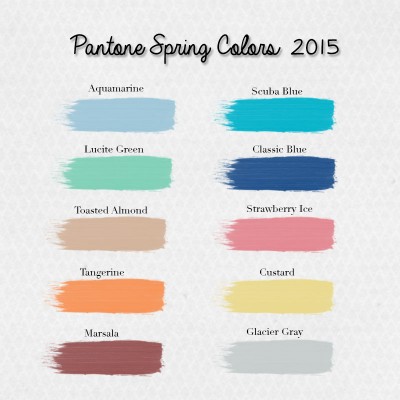 Which Pantone color is your favorite?
 Your Bridal Trends Blogger,
Ashley