Wedding Dress Wednesday: Mermaid Silhouettes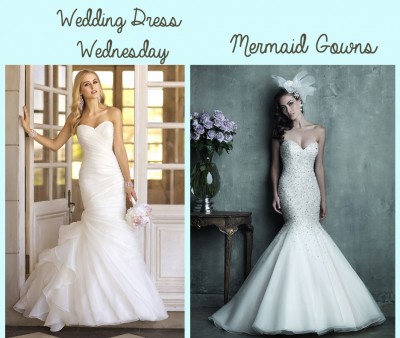 Out of all the wedding gown silhouettes, I have to say that my favorite is the mermaid. This type of gown gives the illusion of curves because the gown fans out at the knees almost like the fins of a mermaid. This silhouette might not be for everyone because of how body hugging it is but I think if you are looking for the perfect dress then you should try on as many styles as possible. You never know what you'll end up falling in love with! But if you know if you are one of those brides who is going for a show stopping yet classic look then a mermaid style gown is definitely for you!
Also be sure to stop by Bliss Bridal in Victoria for the designer wedding dresses mentioned in this post!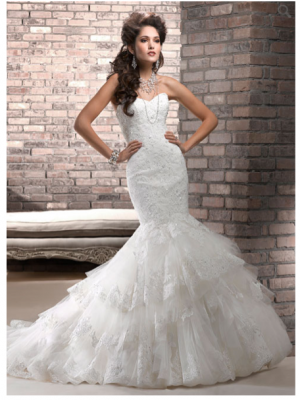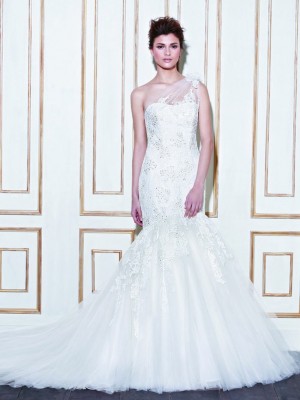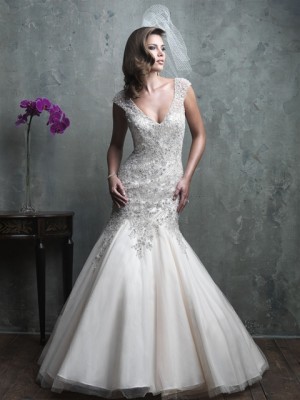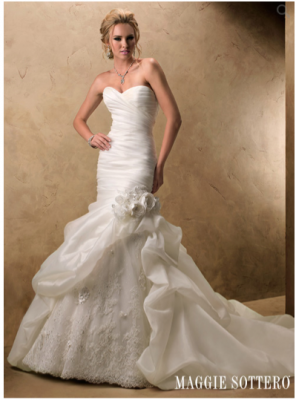 Would you choose a Mermaid Gown for your wedding day?
Your Bridal Trends Blogger,
Ashley