Follow Us!
Happy Wednesday everyone!
We are currently designing the June 2014 issue and in just about 5 weeks it will be on stands at our distribution locations! We are asking all of you to follow us on our social media sites to stay updated with the latest news about the upcoming issue, advertiser promotions, trends in the industry, and so much more. Also, help us reach our milestone of 1,000 "likes" on Facebook. We really appreciate all of your help!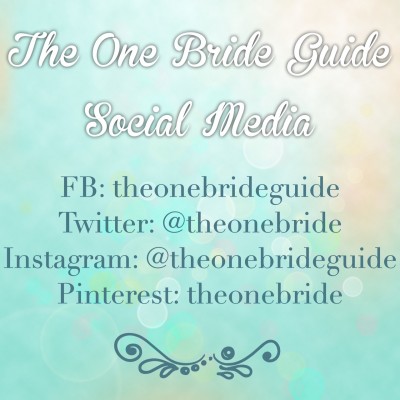 Do you have topic suggestions for us to write about on our blog and social media sites? Share your thoughts with us please.
Thank you,
Your Sales, Marketing & PR/Blogger,
Monica B. Trevino
The One Bride Guide