2023 Cover Contest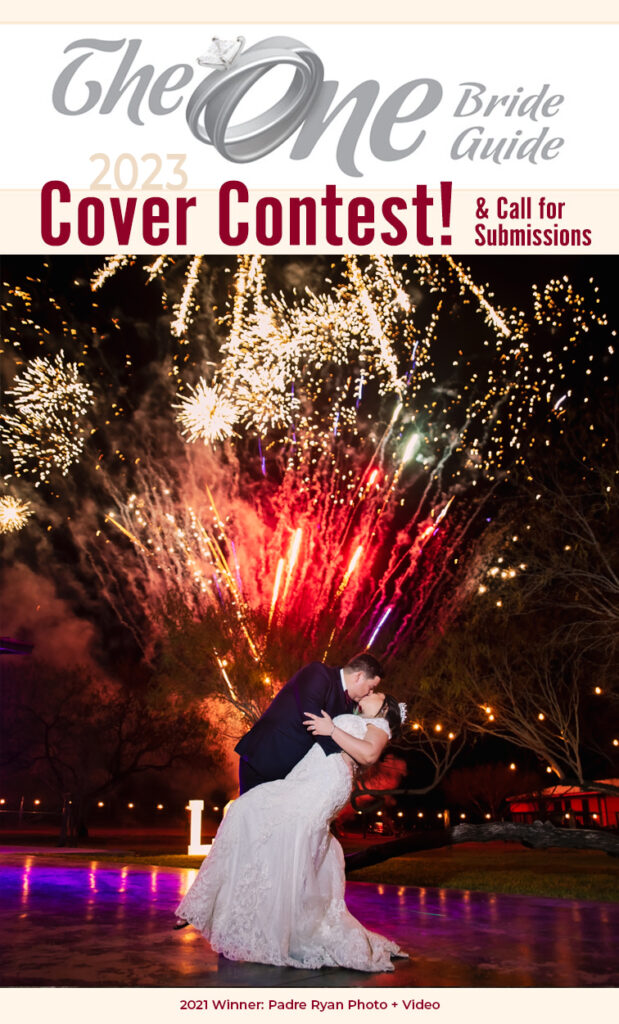 2023 Cover Photo Contest!!!!
It's been awhile since we did a contest, so we decided to do one to kick off the new year. One lucky photographer will win the coveted cover spot for our February 2023 issue!!!
Do you have an amazing local wedding shot that would be perfect for the cover? We want to see it!
Deadline for submissions is midnight on April 2nd. Public voting will begin on Tuesday, April 6th and end at midnight, Tuesday, April 20th. Winner will be notified and then will be revealed to the public on June 1st on the cover of the new issue of The One!
To submit, upload images here: https://spaces.hightail.com/uplink/TheOne
We are also accepting submissions for our wedding spotlights and style spread. If you need the spotlight form, click here. You can email your submissions or use the same button above to submit. We recommend you zip a folder of submissions if you have multiple, and click the button to upload.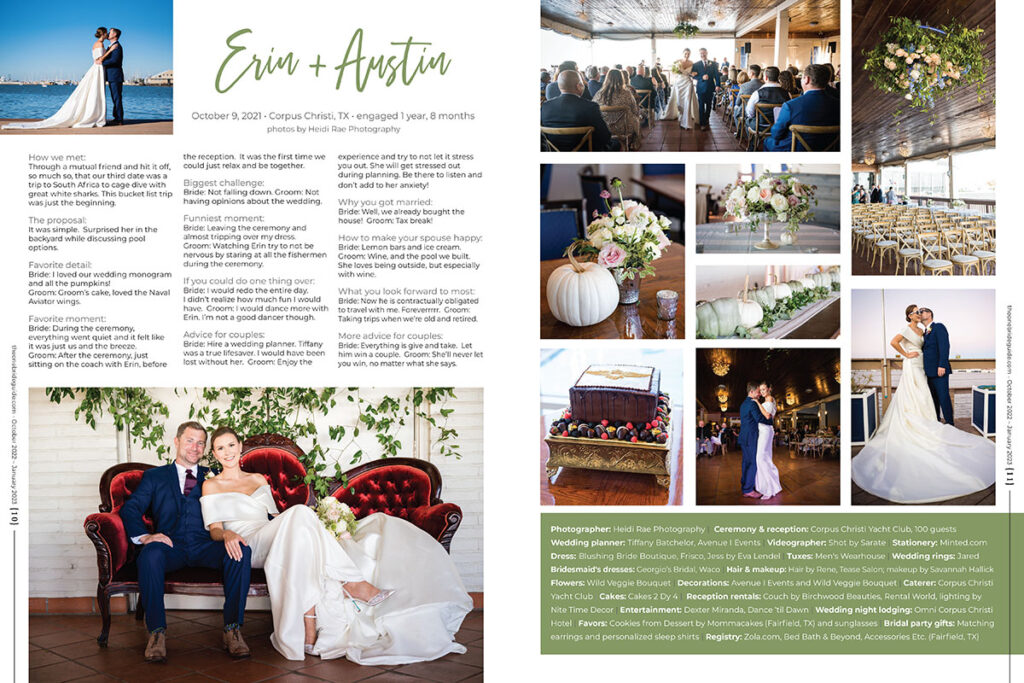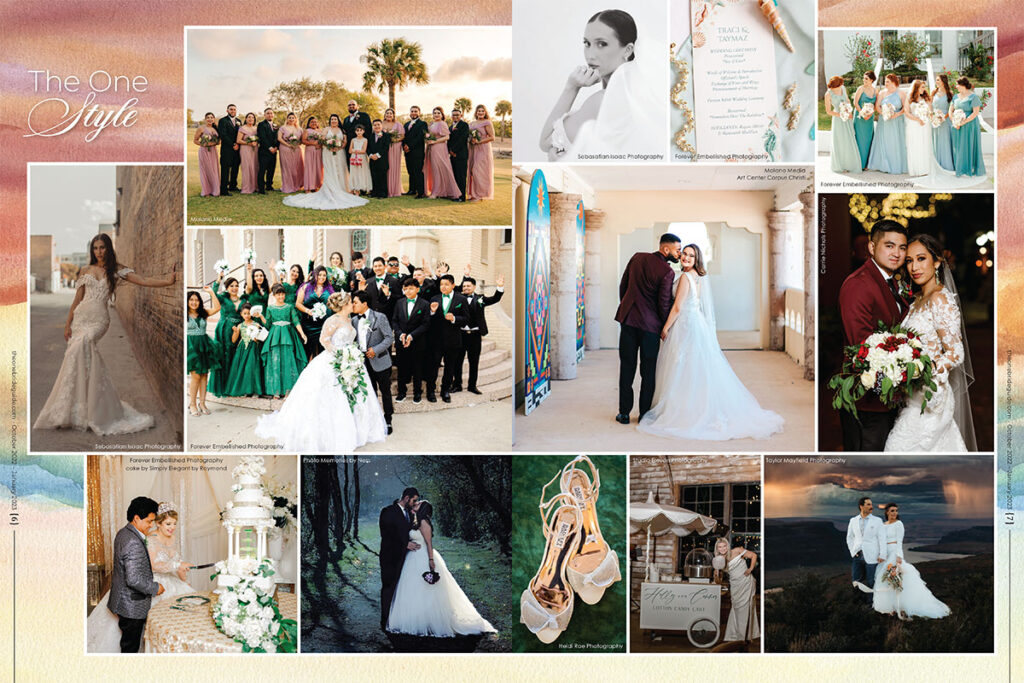 1. There is no guarantee your submission will make it to the finals. Submissions will be viewed by staff and a final selection of images will be chosen for public voting on social media. You will be notified if your image is selected.
2. Photographers must be based out of Corpus Christi or surrounding areas within 250 miles.
3. All submitted images must have been taken in Corpus Christi or surrounding areas within 250 miles.
4. Photos must be wedding or bridal related. Engagement photos will not be considered.
5. You may submit multiple images to be considered.
6. You may send a photo submission gallery. Please, no full event galleries for us to comb through.
7. Must sign photo release to be considered for voting and print. Click here for photo release.
8. Images submitted must be print ready (300 dpi at full size)
9. Images must not be previously published. (It's ok if the couple or photographer has shared the photo on a personal or photographer blog, but you must confirm the photo has not appeared in any other magazine or media outlet.)
10. You can promote the contest in any way you choose to get more votes 🙂 (keep it clean and nice).
For more information, email [email protected]