And the Winner Is…
And the WINNER is… Darklab Photography!
Congratulations to Darklab Photography for their winning cover image featuring Cassie Sanchez and her flower girl, Arabella Sanchez. 
Cassie and Daniel Sanchez were married on November 12, 2022. Check out the story below and view the entire issue online at bit.ly/TOBG_V16I1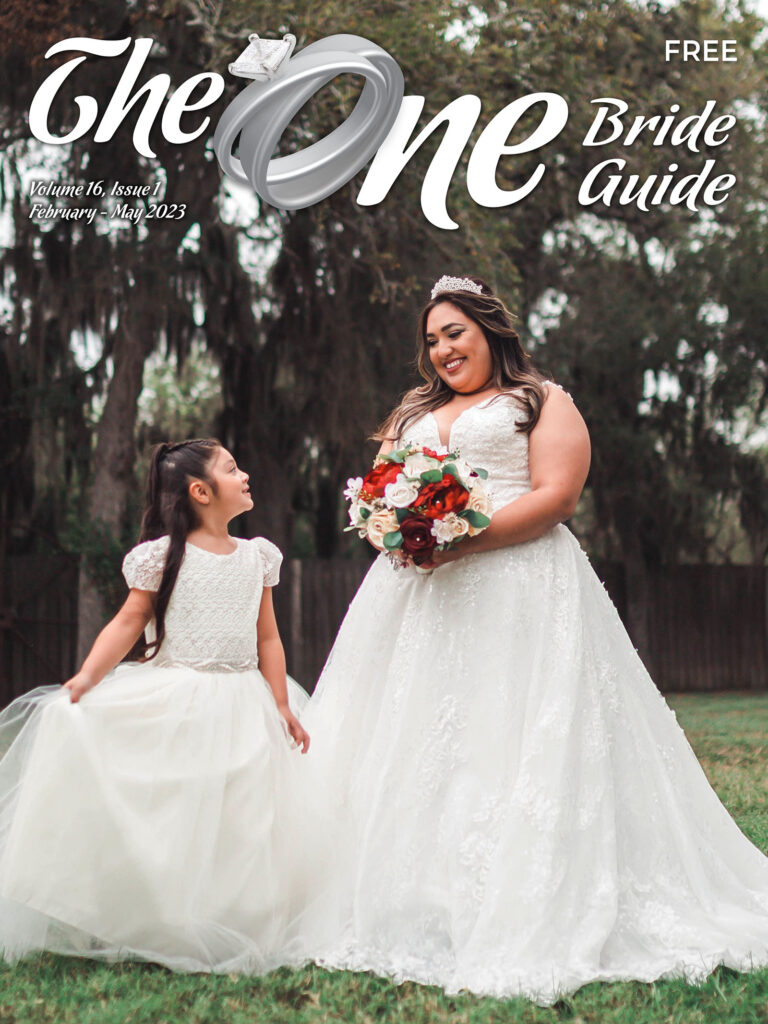 The winning image was from Cassie's bridal portrait shoot with Tina from Darklab Photography. Cassie's dress and bouquet were from Berenice's Wedding in McAllen Texas and the flower girl's dress was from Berenice's Kids. The location for the shoot was The Ranch at San Patricio. 
This cover image got 1st place by a landslide. When we talked to Darklab to congratulate them on the win, they told us about the campaign the family launched to get votes! 
"We both have a big family on each side, so we started off voting with family, friends, and extended family," Cassie reported. "Then, my brother in law's girlfriend made a QR code for it for her coworkers to vote! We printed out copies and put them at our supply house and asked everyone to vote daily for us. We visit the supply houses daily due to us working in the plumbing business. The supply house posted it where customers could see it too. We also shared the QR code with Arabella's principal to share at her small private school."
We were so impressed watching the fast rise of this entry! We love hearing the story behind it all. Darklab tells us, "Cassie and Daniel were such a joy to work with. I mean, actually, their entire family is so amazing. We knew from the moment we met that the journey with them was going to be so fun. Their engagement session was an absolute blast, Cassie's bridal session was stunning in every way, and their wedding day was beyond perfect. We are so beyond blessed to have phenomenal clients like them in our lives!" We give a big congratulations to all!
You can view the entire issue online at bit.ly/TOBG_V16I1