Advertise In The One!
Are you curious about how to get your business exposed in South Texas?
We can certainly answer your question! Did you know that The One Bride Guide magazine is the only bridal related magazine along the South Texas Coast? Our magazine can help your business be successful along with prosperity and growth throughout your partnership with us. Our magazine is distributed at over 135 locations and counting in South Texas. We distribute our magazines at the locations that are convenient for all brides and others to find. Our magazine is not just for brides but its also a resource publication that includes an Off White Pages Directory both online and in print. Our directory has about 1,000 vendors listed ranging from a variety of categories including Accommodations, Bakeries, Caterers, Event Planning, Massage & Spa and so much more!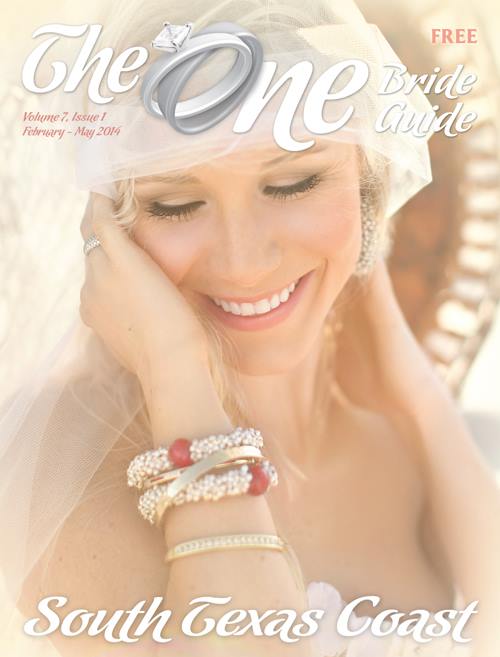 Along with our advertising benefits that give you exposure in our magazine, on our blog, and social media sites, we offer you free promotion! We are here to help your business and will do what we can to make sure that you are receiving the business you need through your advertisement in The One. If you are not receiving the business you need, we will sit down with you, come up with a plan, and do our absolute best to increase your business growth. That is what we can promise you. We are here for you and your business!
If you are interested in learning more about our various benefits please email Briana Carerra, the Sales, Marketing & Public Relations Executive for The One Bride Guide magazine. April 3rd is the official deadline for the June 2015 issue! Stay updated with your fastest growing wedding magazine on the South Texas Coast!
Your Sales, Marketing & PR/Blogger, 
Briana Carrera
[email protected]