Dillard's Bridal Event
We hope to see you at the Dillard's Bridal Event this weekend Sunday, September 8th, here in Corpus Christi, TX. The One Bride Guide will be one of many guests and vendors at this event! We will have Engagement and Wedding Announcements available for all brides! If you would like to be in the October Issue we will need your payment and information immediately on this day.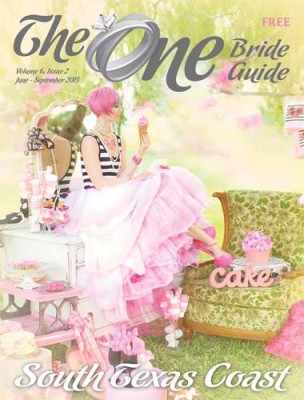 We are bringing our latest June Issue magazine to share with all of you and also answer any questions that you may have! In less than a month our October 2013 Issue will be on stands in over 135 distribution locations in South Texas! Please stop by our table at this event to learn more about our magazine, find out where our distribution locations are, advertising specifications, and so much more!
Don't forget to take a look at our website, view our magazine online, and browse our Off White Pages Directory!
We hope to see you all there this weekend!
Always my best,
Monica Trevino