Katherine Ann Ashley & Orlynn Richard Rogers Jr Wedding
Katherine Ann Ashley
& Orlynn Richard Rogers Jr
November 1, 2014 • Sandia, TX • Engaged for 15 months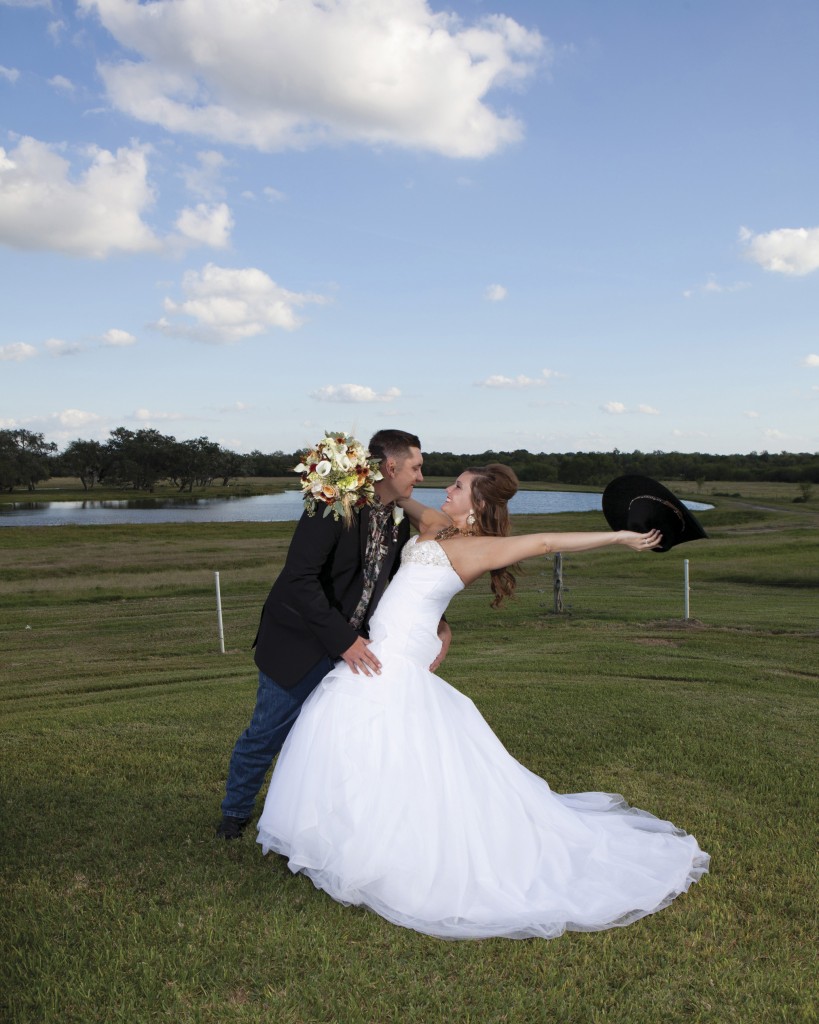 Colors: Hidden Antler camouflage and champagne
Ceremony & Reception: Knolle Farm Bed and Breakfast in Sandia, TX, 250 guests
Rehearsal dinner: Big Sam's Bar and Grill in Calallen, Texas, 55 guests
Wedding planner: The Bride, Bride's Mother, and Groom's Mother
Invitations: Bride and groom
Wedding dress: Bridal Boutique and After Five, Alfred Angelo
Tuxes: Hidden Antler Camouflage and Tuxedo Junction
Wedding rings: Groom's from
Jared's and Bride's from Kay's
Jewelry and accessories: County Peddler shows
Bridesmaid's dresses: David's Bridal
Hair and make up:
Tayna Truett-Chambers from
Casa De Bella in Port Aransas
Flowers: The Bride designed them, they were provided by Knolle Farm
Decorations: The Bride and the Groom and Families designed the decorations and then Knolle Farm decorated the event
Caterer & cake: Knolle Farm Bed and Breakfast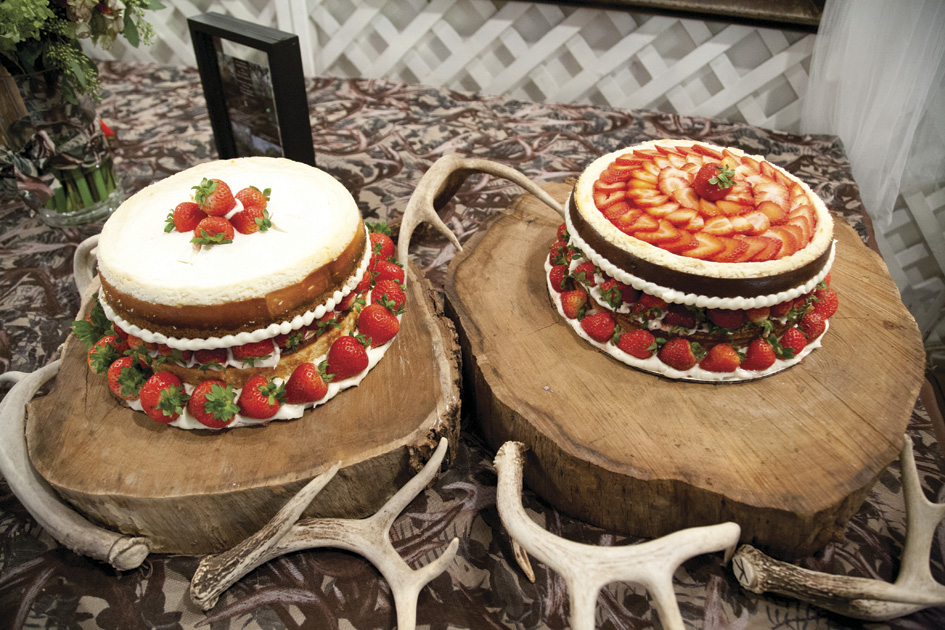 Photographer: Diane Loyd
Photography
Wedding favors: Koosies made by Hidden Antler Camouflage and a chap stick wrapped in camo
Bridal party gifts:
Bridesmaids: jewelry and a margarita glass with their name on it. Groomsmen: beer mugs with their initial etched into the glass. Jr Groomsmen: new skateboard. Ring barer, Jr bridesmaid, and flower girl got personalized Build-a Bears.
First dance: "Lucky I Guess" by
Jason Boland
Father-daughter dance song: "She likes to ride in trucks" by Colt Ford and Craig Morgan
Mother-groom dance song: "The Baby" by Blake Shelton
Wedding night lodging: Knolle Farm Bed and Breakfast
Registery: Bed Bath and Beyond, Walmart, Home Depot
Honeymoon: Cruise going to The Yucatan and Cozumel
get-a-way vehicle: The Groom's truck which is wrapped in Hidden Antler Camouflage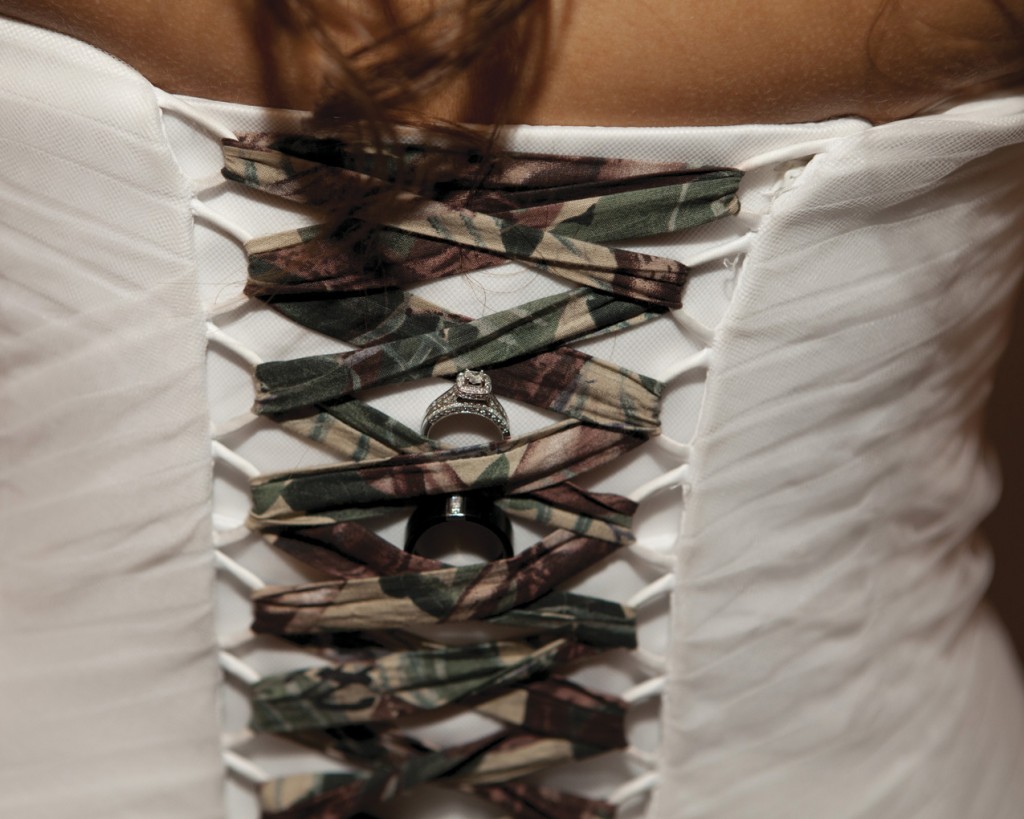 How we met:
We met at the South Texas Speedway(the dirt track) through friends of friends.
Proposal:
We went to Knolle Farm to look around and right in the middle of our tour, he dropped down to one knee and asked me to marry him. Little did I (the bride) know that he had this planned the entire time.
Favorite detail:
Bride: Our own touch of camouflage from a company owned by a close friend. All the decorations that were used are being used in other ways around our new house to remind us of our wedding day. Groom: I feel mine was all my family and friends smiles when they saw my beautiful bride and the fact that she let me have my camo wedding.
Favorite moment:
Bride: Watching my new husband's face as I walked down the aisle start to tear up and it made me start to cry.
Groom: My favorite moment was seeing my bride walking down the aisle.
I couldn't help but smile all night long.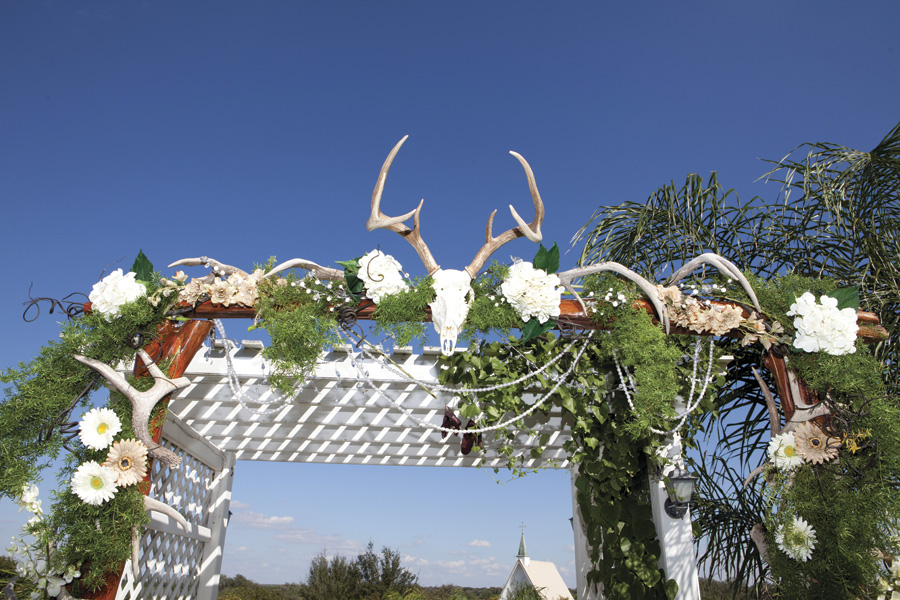 Biggest challenge:
Bride: Not seeing or talking to each other the day of the wedding because we haven't been apart in over a year. Groom: Making sure I looked good for her and not being able to see or talk to her before the wedding.
Funniest moment:
When our 13 year old nephew and Jr groomsmen decided to "twerk" on a family friend of ours and her entire face went pale white and then bright red. Groom: Watching everybody at the wedding try to dance.
Advice for future brides or grooms:  Bride: Make the wedding yours and
only yours. Do something out of the
box (like our country side coming out with all the camouflage) and don't let anyone tell you any differently.
Groom: Make sure you do everything you can to help out with the wedding
to help make her life easier.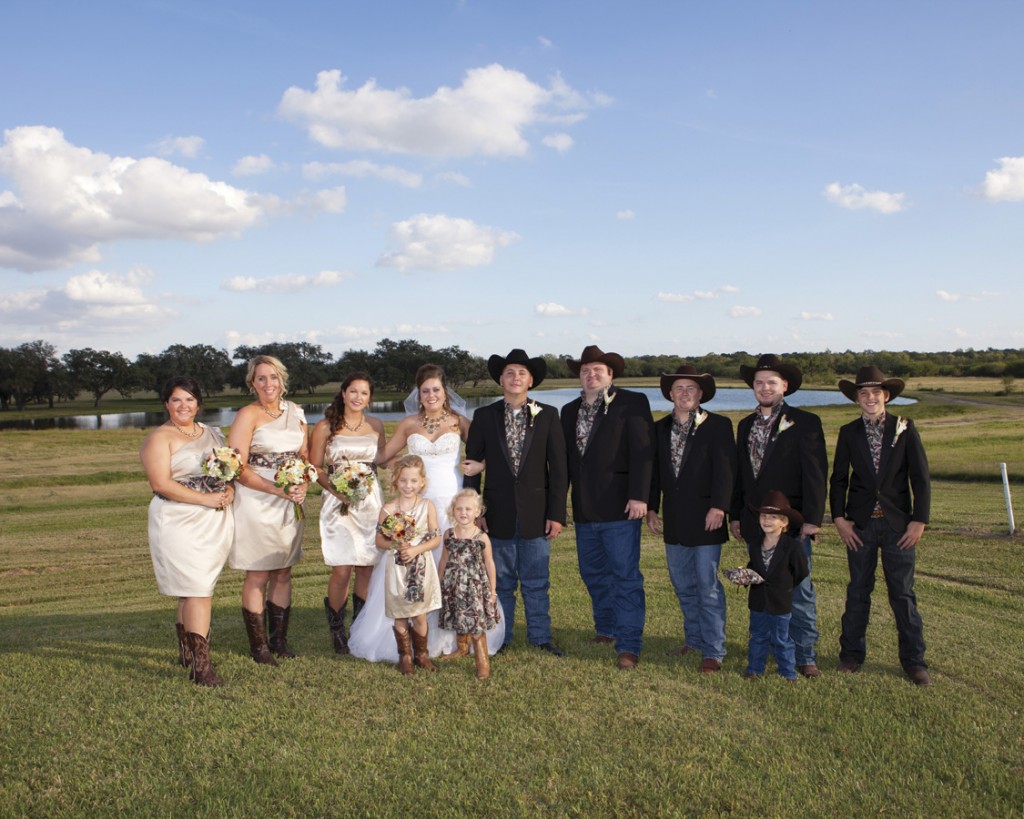 Why did you get married, or what does marriage mean to you?
Bride: Marriage means the start of a life together. You no longer have yalls separate lives and just intertwine together. You are now one and treat each other as such. Groom: I got married to my best friend that's why I did it and it means the world to me to get to share my life with such an amazing person.