Mansion Royal-Full Service Venue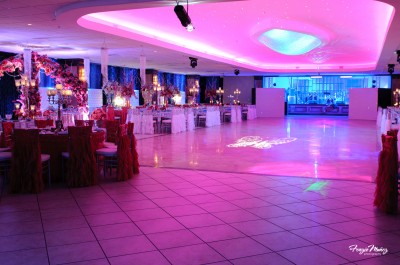 Need a location for your upcoming wedding? Mansion Royal is a full service venue that offers all inclusive packages for your big day! If you are searching for a venue that will take care of every detail, decoration, and be stress free during the planning of your wedding? Then Mansion Royal is the perfect venue for you! Here is a short list of the amenities Mansion Royal provides:
Grand Spiral Staircase
Three Spacious Ballrooms
Custom Dance Floor
Accommodations for up to 1000 Guests
Free Unlimited Parking
Professional Decorating with Showroom Setup
In-House Catering with a Commercial Kitchen Onsite
Over 15 years wedding and event experience
Knowledgeable Wedding Coordinator Staff Available
Wedding and Event Packages Customized to Suit Your Needs
Reasonable Payment Plans Available
Stress and Worry-Free
**Schedule your appointment today and don't miss out on up to 20% off 2014 dates. Now taking reservations for 2015.**
Let Mansion Royal make your dream a reality!
Contact them today and see their advertisement in The One Bride Guide! We are very excited to have them advertise in our magazine again!
-The One Bride Guide Team