Simply Elegant by Raymond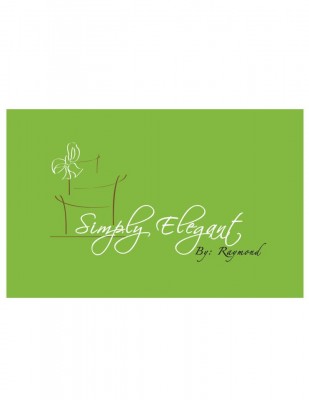 "Signature Cakes With The Taste Of Perfection"
Are you recently engaged? Planning your dream wedding? Or assisting with planning? Be sure to contact one of our advertisers for The One Bride Guide "Simply Elegant by Raymond" for signature cakes that will definitely make a dramatic statement at your wedding! This local business has been a contributor and advertiser in The One Bride Guide for several issues and we would like to thank them for all their amazing talent and spectacular work. Choose Simply Elegant to create your signature wedding cake. Your guests will love the beautiful design, taste of perfection, and creativity of your signature wedding cake. Simply Elegant offers top quality elegant wedding cakes for the brides of South Texas. No other bakery like this in the greater Corpus Christi and South Texas area.
For more information please give Raymond a call at 361-334-3117! Visit http://www.simplyelegantbyraymond.com/ and view a collection of past signature cakes to get an idea of the amazing wedding cake design this business can offer you for your big day!
The October issue of The One is currently on stands! Please pick up your copy of The One today! Click here for the distribution locations in your local area! 
Your Sales, Marketing & PR/Blogger
-Monica B. Trevino
Are you interested in being a part of The One? Sign up for our newsletter on our website www.theonebrideguide.com and learn more about becoming a contributor, advertiser, featured in a wedding spotlight, announce your engagement or wedding, submission of photos, become a distribution location and getting listed in our Off White Pages Directory!