The Island Day Spa
The Island Day Spa conveniently located at 13915 South Padre Island Drive, specializes in Aveda body and skincare treatments. The spa is a great location for you and even your future spouse to relax and be pampered after a long day at work, work week, or to alleviate stress while planning your dream wedding! We are excited to have this business of 5 years advertise in The One Bride Guide! If you are searching for a spa where the environment is tropical, feels like you are in paradise, so relaxing and offers you Aveda products like body and skincare, the Island Day Spa is the perfect place to be. The location is perfect for you, especially if you are driving to the beach that day! The Island Day Spa will provide you with a unique and unforgettable visit!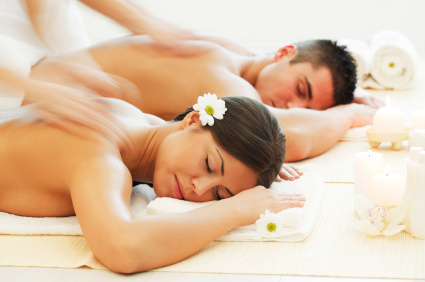 With their extensive list of services you can receive a variety of Aveda facials, specialized treatments including teeth whitening, a variety of massages including couple's massage and hot stone therapy, body treatments such as Aveda aroma body wrap, makeup services, hand and foot treatments, waxing services, and alpha spa capsule treatments. The Island Day Spa also offers spa packages including a bridal package and bride to be essentials, spa parties for a perfect alternative to a bridal or baby shower, and couples parties.
Please see the Island Day Spa advertisement in the February issue of The One Bride Guide and give them a call as soon as possible to book your spa day!
Thank you,
Your Sales, Marketing & PR/Blogger,
Monica B. Trevino