8 Tips For Staying Within Your Wedding Budget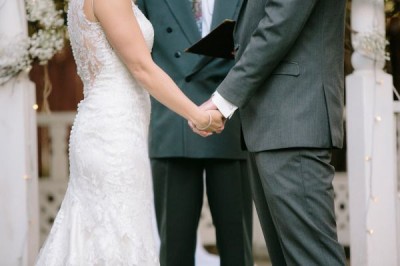 The day you marry the man of your dreams should be the happiest day of your life. This is the day that all eyes will be on you as you walk down the aisle, wearing that gorgeous wedding dress, and those famous wedding bells ringing ever so beautifully…
Weddings are beautiful and timeless. Your wedding day will always be remembered and you want to look back and have no regrets.
With beauty sometimes comes the ugly…and by ugly I mean budgeting! Nowadays, some couples pay for their own wedding, when in some traditions it is one family or the other that picks up the tab. Money is not always the favorite subject of the wedding planning process because no one truly likes spending a great amount of money, especially when it's yours own.
My fiancé and I are planning our wedding and sticking to our budget has been the most difficult part of planning. Of course we want to have the wedding we have always dreamed of but sometimes it is not always realistic, especially when we are trying to pay for the majority of the wedding. Budgeting is not very fun but if you budget correctly, you will not have to stress about money, especially when you are thinking ahead.
Here are 8 tips I recommend for staying within your budget…
1.       As soon as you get engaged, begin saving
2.       Set a budget that is reasonable and agree to it
3.       Open a wedding account together
4.       Know if and who will contribute to costs
5.       Limit your guest list…invite those who play an important role in your life
6.       Do not overspend on one thing…example: venue or food
7.       Consider some DIY elements within your wedding…this will add originality to your wedding theme
8.       Always save more than what you will spend for contingency reasons
Planning your wedding does not have to be stressful and the last thing you want to worry about is money. Try to keep calm, be sure to communicate with your fiance and remember…at the end of the day…the most important part of this day is marrying the man of your dreams and vowing to forever. 
Check out our budget sheet for more info!
Always my best,
Monica Trevino
[email protected]
mylifestoriesmyinspiration.blogspot.com
Photo via Style Me Pretty