Black Wedding Dresses
Black wedding dresses have been considered a major taboo in society partly because when people think of black they think of funerals or other things that shouldn't be associated with weddings. However, black is just a color and whatever stigma it has should be thrown out the window when a Bride wants to wear it on her wedding day. Let's not forget that black is one of the most elegant colors and it looks great on anyone.
Also people have been growing accustomed to seeing different color wedding dresses such as pink, blush, and blue so what makes this color any different? Not to mention that a black wedding dress would be perfect for an October or Halloween wedding.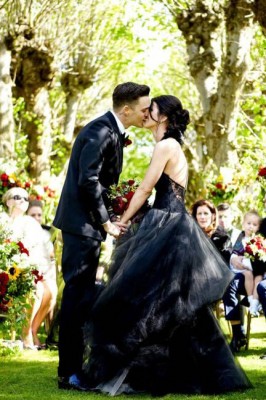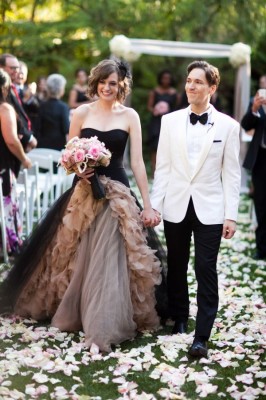 Would you consider a black wedding dress for your wedding day?
Your Bridal Trends Blogger,
Ashley
photos via Elle, Style Me Pretty, Once Wed, The Wedding Notebook, Colin Cowie