La De Da Events: Vendor Spotlight
In our October issue of The One, you will read about one of our long term advertisers La De Da Events! La De Da Events stands strong in the wedding industry with their spectacular and innovative designs! Enjoy this awesome article written by Omar Lopez. Omar is a professional communications director and freelance writer. He has worked for many newspapers and has been published throughout Texas in USA Today!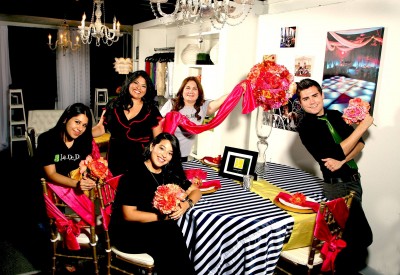 The times, they are a-changin' – especially for weddings. Brides now look to J. Crew catalogs to say yes to a dress. An iPod shuffle takes the place of a wedding singer. And Pinterest is the new inspiration board for brides-to-be around the world. No more fabric swatches and ribbon samples are needed – a virtual thumbtack is the new placeholder.
But with fast moving trends, the marks of a true professional are the ability to adapt, maintaining a sense of originality, and staying relevant. La De Da Events' growth over the past few years has proved that they are a wedding design and full service events company keeping up with the rapidly evolving wedding industry.
When The One profiled La De Da Events in 2009, the company was experiencing a growth spurt of sorts. Already in business for over a decade, owner Leana Lopez had moved back to Texas to cultivate the business with her mother. Wedding design was becoming the star of the show thanks to a roster of reality television programs that promised the ultimate wedding reception in 30 minutes or less.
Today, La De Da stands strong in the wedding industry that offers brides more options than ever when it comes to creating the perfect wedding day!

"It's important that as a business we stay relevant, and we do the work to make sure we are ahead of trends in this industry," Leana Lopez said. "We go to conferences and we visits other cities. We visit other states – we are doing research all of the time. Of course we watch for trends, but we are also very conscience of the caliber of our events and celebrations. We make sure that we provide the most innovative ideas."
One trend that Lopez said is more prevalent than ever is the DIY wedding. Television shows, websites and magazines cater to the budget-conscious bride, offering instructions for everything, from designing custom save-the-date cards to creating wedding day checklists. Lopez said her company has found a way to be a part of the DIY wedding, and it's a piece of her business that is growing steadily.
"We get calls pretty regularly from brides or bridal parties at the last minute to rent set pieces or wedding props, "Lopez said. "Sometimes a bride wants to do everything herself. We help as much as we can. We want every bride to experience the joy of her own wedding, and if that means doing everything herself – we support her! However, some brides call us to rent big pieces or complicated props to match their event. We are happy to do it – we have the inventory and we are happy to complement or enhance what already exists."
La De Da specializes in custom-designed props and larger set pieces – items that cannot be found elsewhere. A perfect example is a tablecloth. All of La De Da's table linens are custom manufactured to fit wedding designs. Beyond traditional colors and patterns, La De Da now has over 60 original, custom-designed and custom-manufactured table linen collections in their massive warehouse. Lopez said when the wedding calls for a new design, she and her team hit the sketchpad, meet with a seamstress and begin to create.
Lopez also said her event business has expanded. Corporate partners and non-profit groups have called her to design events and celebrations more recently, and her company now offers wedding planning and coordination services, from day-of event help to entire event planning. To Lopez, gathering and arranging the details to create the perfect atmosphere is her forte. She said these talents are the foundation of her business.
"We are very detailed, and for us it's all about the details," Lopez said. "Whatever we use, whatever we have custom-made, whatever you see in our showroom and whatever we have in our inventory – it's all high-quality workmanship. We only provide the best quality for our customers, and that really shows in our work."
Leana gives three tips for hiring a FABULOUS wedding designer:
1. Google! Check references and check credentials! This is your event, your one shot which will be captured by photographs and videos. Make sure you get the best quality possible.
2. Don't skimp! You are only going to do this once. Some things may cost more, but if it's high quality it shows in your portraits and your guests will be amazed.
3. Enjoy your day! Don't stress. It is your day – even if you are doing it yourself. Do your best and enjoy it!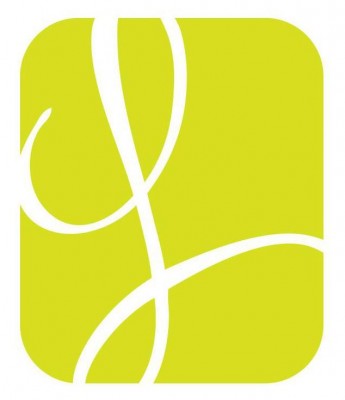 For more info on La De Da Events contact Leana Lopez or Cynthia Gonzalez at (361) 884-5268, go to www.LaDeDaEvents.com or visit them a their showroom at 137 44th Street in Corpus Christi.
La De Da Events has been a partner with us and featured in The One since day one! This makes us extra happy and excited because this proves that our magazine is successful and continues to grow! We hope to maintain and also create more relationships with all vendors! Thanks to all of our contributors who make our magazine successful! We are here to help your business prosper and continue to be successful! Want a copy of The One? Check out our website to find out where you can find a copy in your local area!
Your Sales, Marketing & PR/Blogger
-Monica B. Trevino