The Art Center of Corpus Christi: Exhibits, Events & More!
The Art Center of Corpus Christi, a beautiful location on Shoreline Blvd. that offers so much for anyone who is visiting. The Art Center offers instruction and education to all local artists, exhibits unique and beautiful art, the perfect venue for any event big or small, as well as a place where school groups, visitors can engage in art activities. The Art Center has been an advertiser for several years now in The One Bride Guide and with the amazing location, your special event will be unforgettable at this very beautiful location.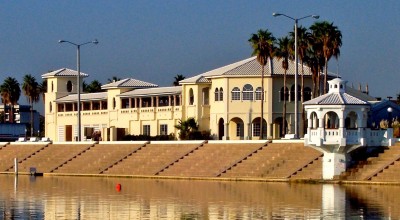 One event that The Art Center holds every First Friday of the month is Art Walk! At Art Walk you can expect various artists showcasing their work, opportunity to buy art, music, and lots of fun for everyone! Also, each month The Art Center will host a reception that features a local artists that exhibits their work in the Art Center. The Art Center has so much to offer and this is a great place to bring your family and learn more about art and have the opportunity to create art of your own! Admission is always free!
If you are planning an event, we highly recommend you give The Art Center a call and learn about everything they have to offer for your special day. Visit their Facebook page and see details about their Free Family Art Time Event that occurs every Saturday!
The October issue of The One is currently on stands! Please pick up your copy of The One today! Click here for the distribution locations in your local area! 
Your Sales, Marketing & PR/Blogger
-Monica B. Trevino
Are you interested in being a part of The One? Sign up for our newsletter on our website www.theonebrideguide.com and learn more about becoming a contributor, advertiser, featured in a wedding spotlight, announce your engagement or wedding, submission of photos, become a distribution location and getting listed in our Off White Pages Directory!