10 Things to do after you have said "Yes" to the man of your dreams!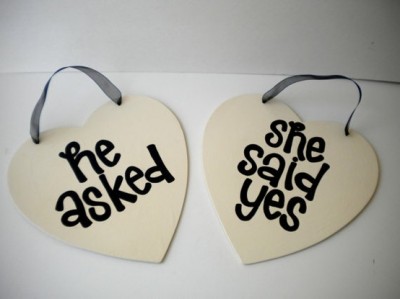 Things to do after you are engaged…
1.     Tell parents, family, and friends
2.     Get your ring re-sized/Make sure your ring is insured
3.     Try to set a date
4.     Create a wedding blog
5.     Create a guest list
6.     Set a budget
7.     Browse magazines, websites, etc. for ideas
8.     Start looking at venues just to get an idea
9.     Choose your wedding party
10.  Stay positive, relax, and communicate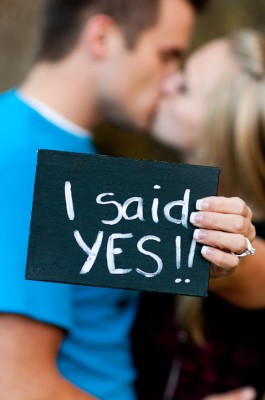 Congrats! You just said "yes" to the man of your dreams as he got down on one knee and popped the big question that you have always dreamed of hearing. You now have a beautiful engagement ring placed on your ring finger that symbolizes a new beginning with the love of your life. Who do you tell first? When do you want to get married? What steps do you take first?
1. First and foremost, call your parents and family. Your closest family members and friends do not necessarily want to hear about the big news on Facebook, so try your best to call them! Hopefully your new fiancé had already asked for a blessing from your father or appropriate family member.
2. Get your ring re-sized if necessary and make sure that it is insured. You want to make sure that the ring is a great fit and taken care of because it was probably expensive and you wouldn't want anything to happen to it. Contact Gold Falcon Custom Jewelers: 361-643-4791.
3. Try to set a wedding date even if it's not the exact date. It's important to have an idea of when you want your wedding to take place and how soon you want to say, "I do".  Remember to consider family and friends that will have to make travel arrangements.
4. Create a wedding blog. Blogger Word Press Starting a blog will be a lot of fun and you can share your proposal, future plans together and wedding ideas! A wedding blog is a great source for your family and friends to leave their comments and ultimately be the support you will need during the planning of your wedding.
5. Create a guest list. Do you and your fiancé have big families? Consult with both of your parents to see who you both should invite. Start with a preliminary guest list then if the number of guests exceeds the amount you can afford, try to cut it down
6. Set a budget and stay organized. How much are you and your fiancé willing to spend on your wedding? You can start a shared bank account so that overtime you will have saved money aside for your big day.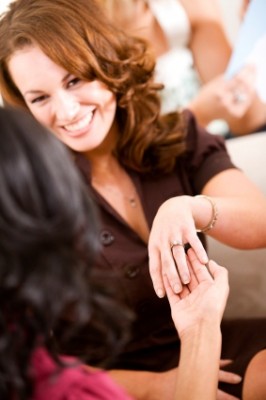 7. Browse magazines, websites, and more for ideas. With Internet and technology, it is very easy to find create ideas for your big day and sometimes limit the expenses by doing things yourself rather than purchasing everything with the venue and reception location.
8. Start looking at venues to get an idea of what kind of wedding you would like. Communicate effectively with your fiancé to choose the best venue for the big day. Some of our favorites include: Art Center of Corpus Christi Cinnamon Shore Corpus Christi Museum of Science and History Dancing Elk Alexander Ranch Mansion by The Sea Pavilions at Rockport Beach/Aransas Country Navigation District Ranch at San Patricio Richard M. Borchard Regional Fairgrounds   Solomon P. Ortiz International Center Tarpon Inn Texas State Aquarium The Courtyard at Gaslight Square
9. Choose your wedding party.  You want your wedding party to be your best friends, or family members that have been there for both you and your fiancé. Choosing the maid of honor and best man are the most important. These two will help in the planning process and try to eliminate stress for the bride and groom.
10.  Stay positive, relax, and always remember to communicate! 🙂
Your friendly blogger,
Monica Trevino