A Bride's Guide to Glowing Skin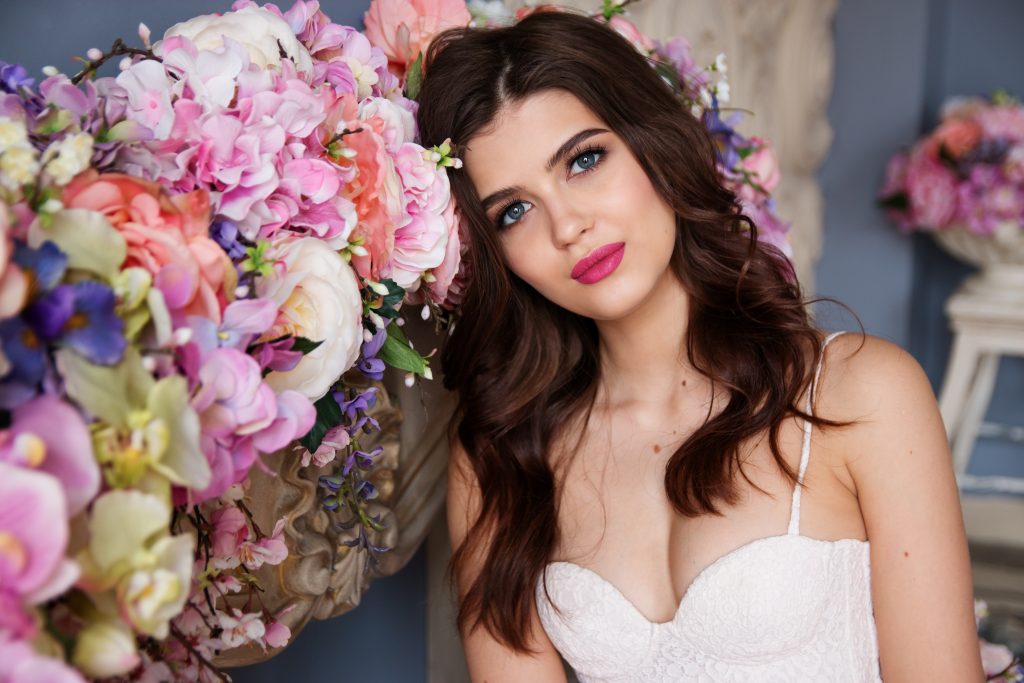 As an Esthetician, and a bride to be myself, I know that everyone wants a healthy, radiant glow on their wedding day! A perfect wedding day glow is much easier to achieve than you may think. Many women are under the impression that for their skin to be photo ready for the big day they must go big and aggressive with treatments and a whole new regime all at once, this is absolutely not true! First, you'll need to understand your own unique skin type and set skincare goals for yourself, it may take time to find the perfect balance for your skin, but it is possible. The best way to learn more about your skin type, condition and set realistic goals is to schedule a consultation with a licensed skincare specialist. At Skincare Butik we offer complimentary consultations so that we can help educate; a consultation doesn't mean you are required to commit to a service or purchase product right away but it is a step towards helping you reach your skincare goals.
Hydration goes a long way in the beauty and skincare industry. In a world full of matte lip sticks and matte foundations many people are scared of hydration. I'm not saying matte lip sticks and matte foundations are bad but they aren't always for everyone, it is key to have proper hydration levels before applying anything matte. Many people who feel they have oily skin tend to stay away from any form of hydration but this isn't the answer. If you feel like your skin is oily and you aren't hydrating at all in most cases your skin is making the hydration, by producing excess oil, you aren't giving it with a moisturizer. Stripping your skin of all its natural oils by cleansing only and putting no hydration back will cause your skin to over compensate and in turn you end up with too much oil production. Balance is key. This may not be the case for every person with oily skin because there are some skin types that do just produce more oil, again, that can be determined when visiting a licensed professional.
For skin types that are naturally dry more than one moisturizer may be required to give your skin the proper amount of hydration, it is important to understand what might be causing the dryness as well. One essential question you have to ask yourself; are you drinking enough water? Water intake is the first step in any skincare routine no matter what you are trying to correct. You cannot correct hydration issues on the surface and ignore water intake internally, your skin will never balance out the way you desire it to.
A universal hydrator that absolutely everyone can benefit from is hyaluronic acid. Hyaluronic acid is a natural water that your body produces. In the skincare industry you find hyaluronic acid in many serums not only targeted for hydration but for anti-aging as well. It is great for all skin types including oily, aging, sensitive, or break-out prone skin. When using hyaluronic you will absolutely see instant gratification! When your skin is hydrated properly not only will you see the beautiful glow you want, there is also less emphasis on fine lines we don't want to see. Skin types that naturally produce more oil than others usually tend to age slower than those not properly hydrated. Again, as a bride to be myself, I recommend every bride be on some form of serum or moisturizer with hyaluronic acid because it provides what all brides want; a healthy, youthful, natural glow. You can start it as early as a year before your wedding or if you are reading this a week before your wedding it isn't too late, hyaluronic acid gives you that instant gratification and the long term results are even better.
Hydration is one of the most important steps in all of our skincare regimens, I strongly suggest no one skip it! There are many hydration alternatives, from rich face creams to water based light weight hydrators, it's all about finding what works for you and your big day. If you would like to learn more about your skin we would love to help! Feel free to schedule a complimentary skin consultation at Skincare Butik by calling 361.986.0820 or you can email us at [email protected]
Written by Janelle Shelton
Save
Save