Choose the Best Wedding Style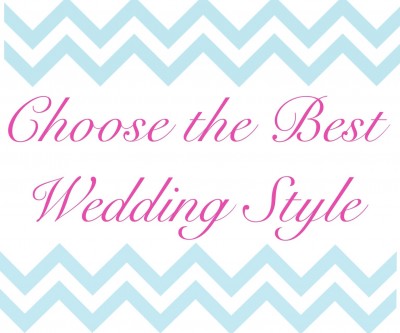 My fiance David and I have set a wedding date for next summer July 25, 2015, booked the church, and in the process of booking the venue/caterer! It's a wonderful feeling to scratch those three off of the to-do-list.  
Now that we have the most important steps to planning a wedding complete, it's time to choose our wedding style, theme and colors.
Its always good to have ideas beforehand…however if you are planning a wedding that is at least a one year away, breathe… you have time to decide on the details.
We have chosen a venue that will allow us to create the reception we imagined, with mobility, and freedom to bring in our personal styles. The style is really important because this will set the tone for the entire wedding and also help make decisions on decorations, music, and other entertainment. David and I both agree that we want our wedding to be fun, colorful, and we want our guests to remember this night just like we will for the rest of our lives. I've read a lot of blogs and articles about planning a wedding, not just for you but for your guests too. However, this is the bride & groom's big day, not anyone else…but it's okay to want to do a little extra for your guests.
For our wedding, we want something very elegant but also simple. I personally love the rustic look but David prefers something elegant that will "wow" our guests. I like to call our style "elegant with a twist". Here are a few images of wedding style inspiration: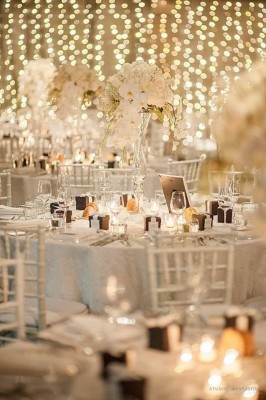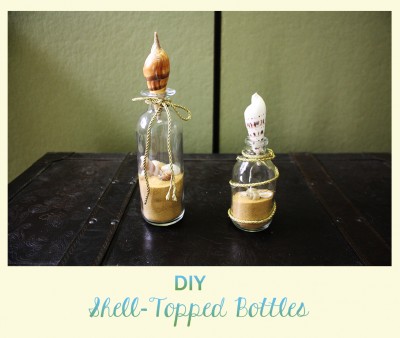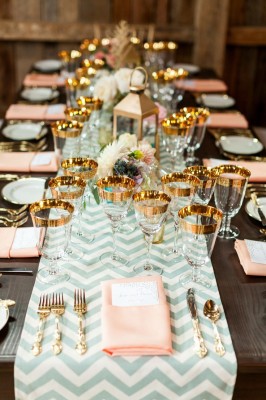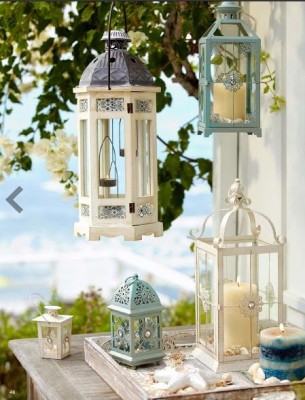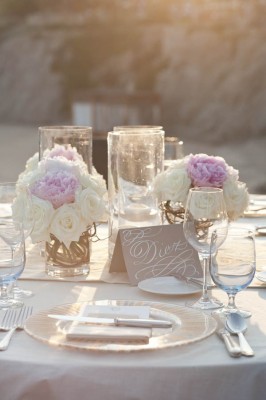 7 tips for choosing your wedding style/theme. 
Do you want an indoor or outdoor wedding ceremony/reception?
Formal reception? Sit down dinner? Buffet? Casual?
Know the seasonal trends/colors for when your wedding will take place
Make a list of your favorite colors together
Elegant decorations, simple, diy decorations, fresh flowers vs. silk flowers
Is there anything in particular that you want to include about your relationship such as your favorite hobby, how you met, or your personalities
Always be sure to include your groom in your planning, have ideas ready for him to think about, chances are you have thought about these details before
Always my best,
Monica B. Trevino