6 Ways To Use Pinwheels In Your Wedding!
Using different objects in your wedding sets the tone for your celebration. If you're going for a more elegant look then you might use rose centerpieces.  If you really love the beach you might incorporate starfish as your cake topper.
A great theme for a wedding if you and your fiancé are fun loving and quirky are pinwheels!
It feels like I've seen them a lot more in weddings are my favorite bridal blogs. What makes them so good is that they are really budget friendly because you can use them for centerpieces instead of flowers. As pictured below, brides even use them for a bouquet. You can buy them in any color that you want and you can always keep a couple as a memento to remember your wedding day.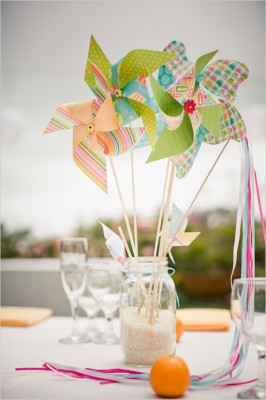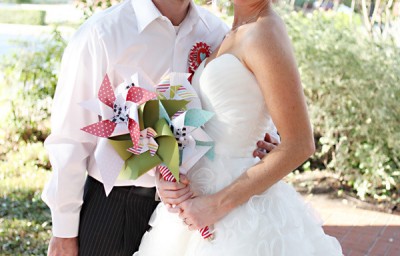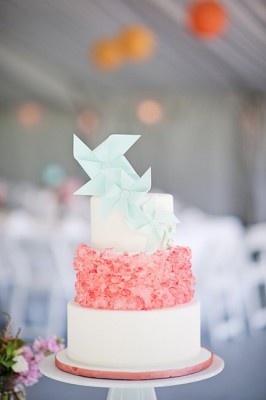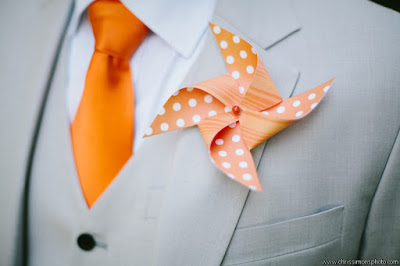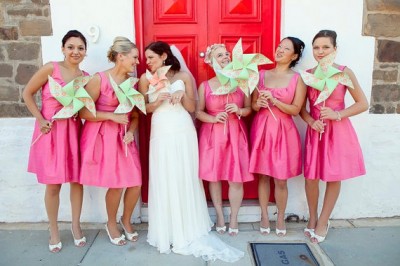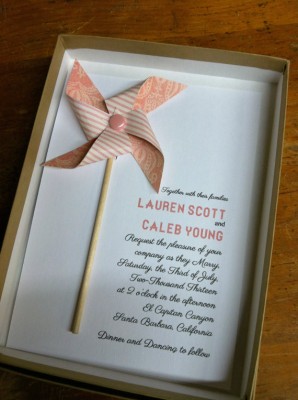 Would you use pinwheels in your wedding?
Your Bridal Trends Blogger,
Ashley
Photos via Wedding Chicks, Style Me Pretty, Colin Cowie Weddings, Green Villa Barn, Etsy, Etsy