The Ultimate Wedding Planner Binder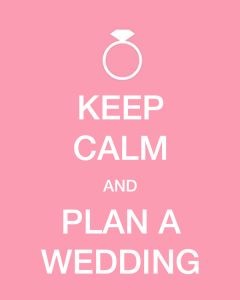 I am recently engaged and we are both beginning to bring our ideas together to plan our dream wedding! With that being said, I am starting to believe that planning a wedding takes a lot of energy, patience, but also time. Right now we are eager to pick a date and also choose a wedding venue. These are the most important things to book early because wedding venues go pretty quick, especially when you are wanting a summer wedding (which we do).
I have put together the ultimate wedding planner binder that both my fiance and I will be using together. Here are my top favorite things to include in your wedding planning binder. I recommend that each bride at least create a binder or folder to have a copy of everything you plan, including contracts!
1. Guest List: Try to have an approximate number of guests that you want to invite to your big day! Try to go higher and not lower in count. Remember, if you specify a +1, most people will bring their +1!
2. Budget: Weddings can be very expensive so its important to set a budget that both you and your fiance are comfortable with. If you have family that is going to pitch in, make sure you are honest with them and that they are honest with you. You don't want to be stressed about money during your planning.
3. Contracts: Make sure to have a copy of everything you sign for. You don't want to lose a form or bill because a lot of times deposits are non-refundable.
4. Reception Ideas: Where are you getting married? Put your ideas in this section, including the church if you are having the ceremony there. Print out pictures from Pinterest, Wedding Websites, Magazines, and most important 🙂 make copies of The One Bride Guide tools list that will help you throughout your planning process.
5. DJ/Music: In this section start listing your favorite songs and must haves for your playlist. Dj's and bands are great for weddings because they both engage guests to have fun!
6. Decorations, Flowers, Food and Desserts: In this section you can start gathering ideas about what type of decorations you want for your wedding. Also, the delicious desserts, where most of us look forward to cake tastings!
7. Honeymoon: Woohoo! This is the section where you plan your honeymoon. Make sure you do enough research about flights, hotels, and activities because you don't want any surprises when you are suppose to be celebrating your marriage.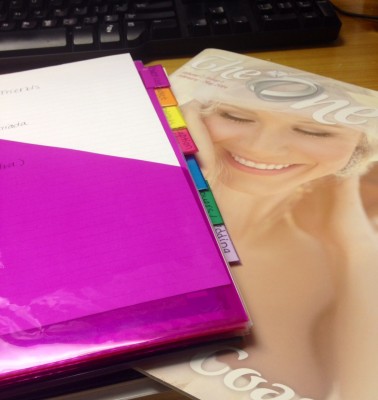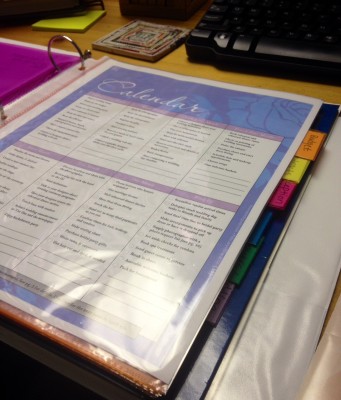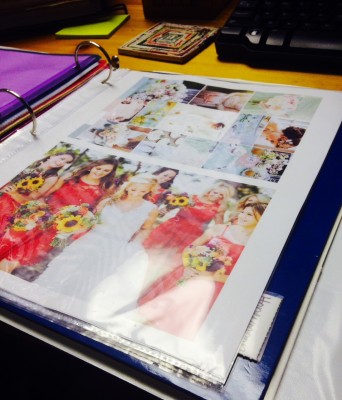 Do you have suggestions for future brides? Share them with us. Thank you,
Monica B. Trevino
Sales, Marketing & PR/Blogger
The One Bride Guide