Meet Our New Intern!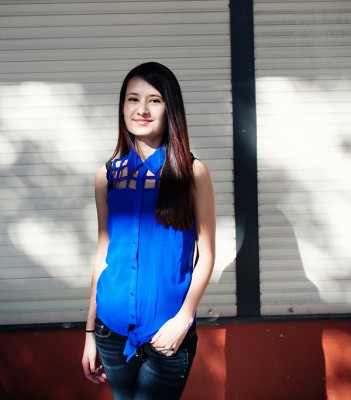 Hey, Everyone!
I'm excited to introduce myself as the new intern at The One Bride Guide! My name is Ashley Arevalo and I am a marketing student at TAMUCC. I LOVE fashion and adore animals. I started my own clothing company called Lovaare (pronounced luh-vair) in 2012 so when I'm not looking at cute pictures of puppies online, or obsessing over a show on Netflix, you'll find me brainstorming new designs for the latest collection.
I've blogged about fashion and pop culture in the past so taking on bridal and wedding topics will be a little change of pace. With that said, I hope I can provide a new insight to help you all with ideas for your big day!
I look forward to writing blog posts about the latest bridal trends for you all!
Your new trends blogger,
Ashley