The February issue has arrived!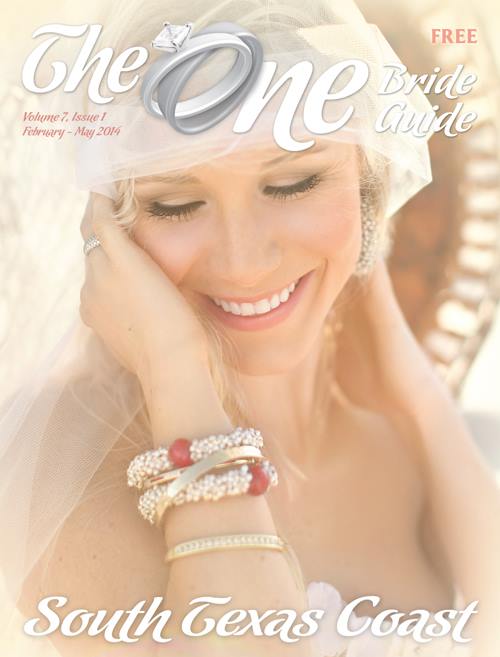 The February 2014 issue has arrived! We are very excited to have the new issue on stands this week! For the issue cover, we had planned an entirely different cover but with several weather cancellations, it was not meant to be (yet).  I'm sure your wondering who is this beautiful woman on the cover?  Her name is Jessica Hoover, and the photo is by Leslie Castro and Ryan Gray of Deux Boheme! Deux Boheme has provided outstanding covers for The One in the past and this cover fits so perfectly for the February Issue. In the end, everything worked out and we hope you all enjoy the cover as much as we do!
What can you expect to see in this issue? You will notice new advertisers, such as the Omni Corpus Christi Hotel, Island Day Spa, Downtown Grill Steaks & Seafood, and the Orchid Tea Garden. Fantastic photos, thanks to all of our contributing photographers, especially our photography advertisers: Fonzie Munoz, Diane Loyd, New Wave Photography, Big Box Pro Video Productions, and D&P Photography.  5 Wedding Spotlights, including one that was a DIY Wedding. We also have more articles in this issue including our 2 vendor spotlights: Peace of Mind Massage Therapy and Natural Healing and Embassy Suites, a special story about the team at Diamond Point Catering & The Courtyard at Gaslight Square, Fit Bride by Adam Farrell of Pinnacle Performance & Fitness, and the Grooms Guide "Man's Guide to the First Dance" by DJ Johnny Hotcakes. 
Find a copy near you! Visit our Facebook page for updates and our website where you can find a distribution location near you! Our advertisers will always have the magazines available too! If you cannot get a copy of The One, we do have our issue online for your to download. We will also be posting the articles to share with our audience online! Stay updated with your fastest growing wedding magazine along the South Texas Coast!